Hannu Lehmusvuori

"Avidly testing and tasting reasonably priced wine with a view and a vision in mind."



Take a look at my book / Vilkaisepa kirjaani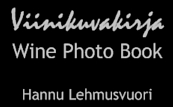 Punaviini on selkärankaisten sukuun kuuluva laji. Joillakin niistä tuo selkäranka on lerppu kuin jollain liskolla. Joillakin taas niin jäykkä, ettei liikkuminen onnistu ilman tuskan irvistystä. Ja sitten on niitä, jotka tuo selkäranka nostaa uljaasti pystyyn kuin sopusuhtaisen ihmisen.

Viinin selkäranka on tietenkin sen tanniineissa. Kun ne ovat rakentuneet hyvin, kypsyneet ja tulleet viinin makujen lihaksikkuutta, ilmeikkyyttä ja vivahteisuutta joustavasti tukeviksi, käsissä on voimakas, sopusuhtainen viini. Se ei siis muistuta äärimmäisen kehonrakennuksen kasvattamia nykyirvikuvia voimakkuudesta, vaan tuo mieleen jonkin antiikin Kreikan sankarin.

Odotukset ovat siis korkealla, kun viinin lajikenimikin, Tannat, viittaa tanniineihin.

Bodega Garzónin Tannat onkin erittäin hyvä esimerkki rotevasta viinistä. Siinä sopivasti voimalliset ja pehmenneet tanniinit kantavat viinin mustien marjojen ja mokan vivahteita. Viini on täyteläinen ja viipyilee miellyttävän särmikkäästi suussa. Kokonaisvaikutelma on selvästi nauttijoiden tunnelmaa syventävä.

Tannat on erinomainen seuralainen aina kun tarjonna on maukasta lammasta tai härkää. Myös perinteisessä joulupöydässä kinkkuineen Tannat varmastikin tuo maukkaan lisän yhteiseen ateriaan. Ja olen varma, että haluat sitä riittävän vielä aterian jälkeenkin, kun teillä kaikilla on hyvä mieli. Tämä on hyvä talviviini.

Ranskan Baskimaan rypäle on siis saanut erinomaisen uuden kodin Uruguayssa, jossa siitä osataan tehdä myös tällaisia nautittavia yhden lajikkeen viinejä.
Red wine is a species in the vertebrate family. Some of them have spines that are as floppy as in some lizzard. Some so stiff that it makes moving impossible without twisting the face in agony. And then there are those whose spines makes them rise up gallantly like a human being with beautiful bodily proportions.

The spine of wine is ofcourse in its tannins. When they are well bult, matured, and have begun to support the muscular, expressive and nuanced tastes, we have a strong, balanced wine at hand. It does not resemble the modern caricatures of strength built in extreme bodybuilding, but gives an impression that resembles some hero in ancient Greece.

So, the expectations are high when even the grape variety name of this wine, Tannat, indicates tannins.

Bodega Garzóns Tannat is indeed a good example of a wine with a muscular body. In it the appropriately strong and softened tannins carry the hues of black berries and mocca. The wine is very full-bodied and it lingers in the mouth with pleasant edges. The overall impression is clearly something that deepens the atmosphere among tasters.

Tannat is excellent company when you are serving meals with tasty lamb or beef. Also at the traditional Finnish Christmas table, with the big pork, Tannat is sure to give some tasty extra to your togetherness. And if you are the turkey-person, I can still recommend this Tannat. I'm also sure that you want there to be enough of this wine even after the meal is over, and you all are in a good, loving mood. This a good winter wine.

So, the variety associated with the French Bask area has gotten an excellent new home in Uruguay, where they can make also very enjoyable single variety wines from Tannat.