Déa Markku
DÉA MARKKU
Photographer
"She's the most beautiful woman in the world"
That is what my mother, Maire Lehmusvuori, repeatedly said of her own mother when viewing these photographs during her last years.
And there was beauty in the eyes of the photographer when she focused on her daughter.
The following pages are dedicated to my grand-mother's portraits of my mother.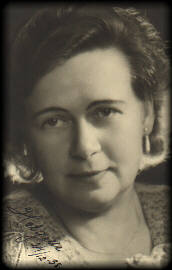 Signed to my Father,
Helge, on Christmas Eve
1938