Seventh (heaven) photostop: Crete 2011-10-01 to ->. Page 63.

Friday March 9 - Saturday March 10.

An enjoyable weekend in MESI with our friends, Anna and Olle, started with a genuine SAUNA (!) and continued over a very tasty dinner. And on Saturday these experts of hiking in Crete showed us some amazing sites they can take people interested in hiking, nature, and culture. First we arrived at an awesome Minoan cemetery. So awesome that the photographer in Hannu was fully employed by taking care that Milli The Dog didn't fall into the tomb caves in that amazing oak forest where the mysterious Minoans are buried (and now we are not talking about Knossos!).

Next we came to a high plateau which will be an unbelievable garden of orchids, tulips, etc. in just a few weeks from now.
The following loot by a lazy photographer is just a hint for your imagination!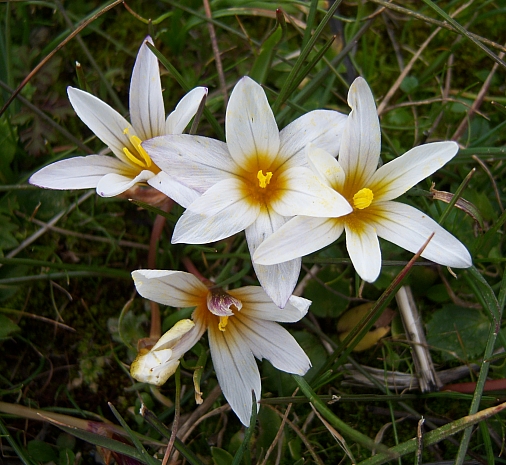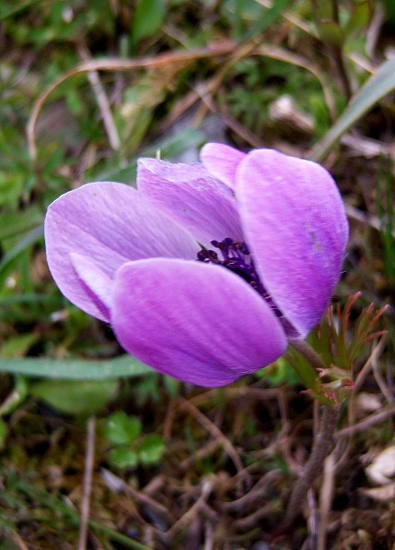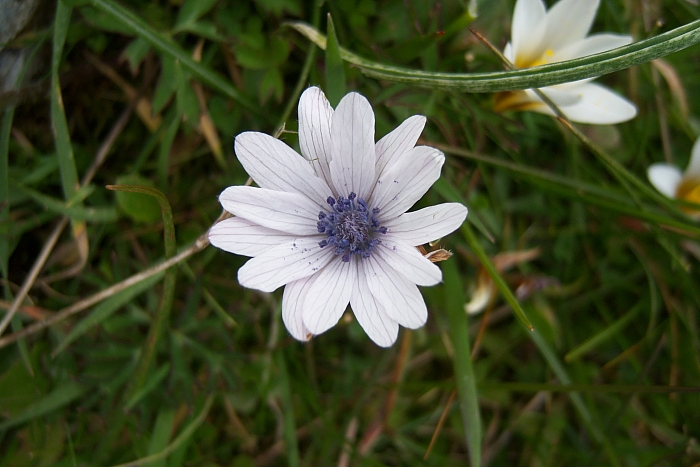 After a very friendly meal at a taverna which Anna and Olle (rightfully) appreciate for many reasons, we stopped to admire Psiloritis...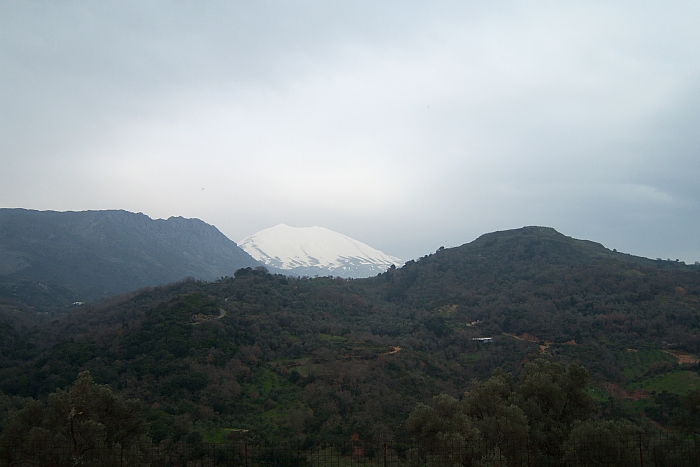 ...BUT the real attraction was behind our backs!
A Greek owner of land has built this stony roadside wonder to express his aesthetics, art, views - and to display chosen photos on the walls, and in the woods above.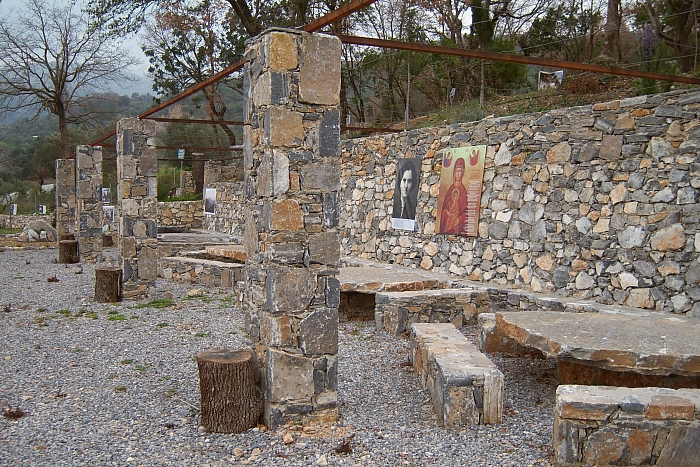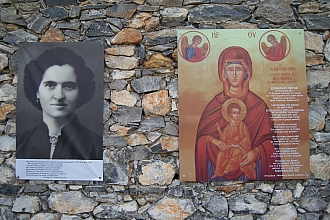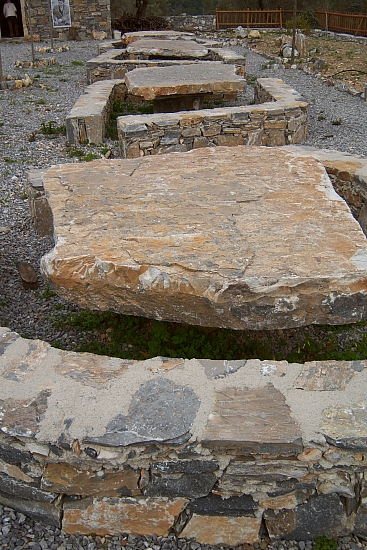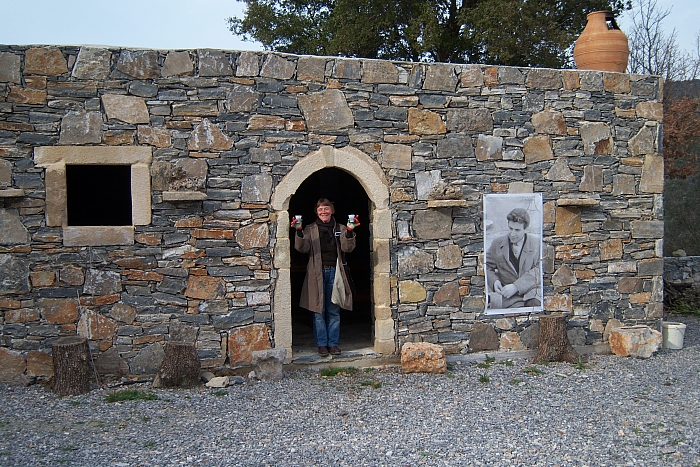 And, ofcourse, there was WINE to be found inside the stone building...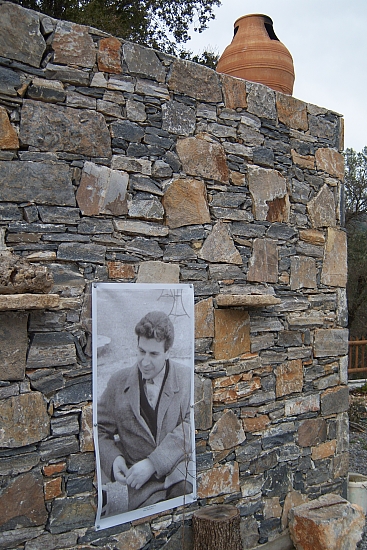 ...guarded by the young Mikis Theodorakis.

Above the stony yard more photos awaited!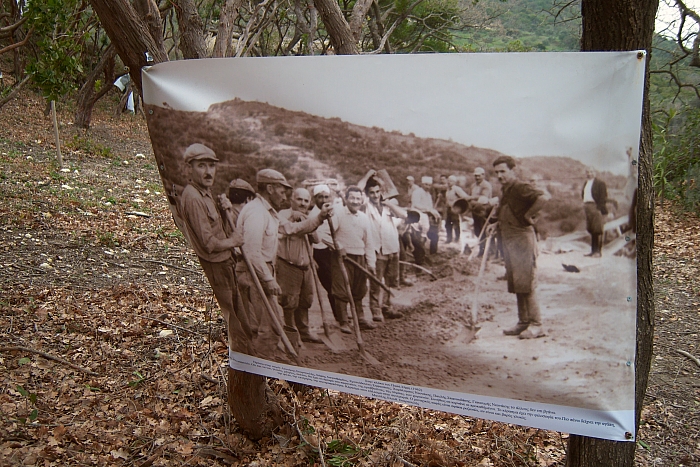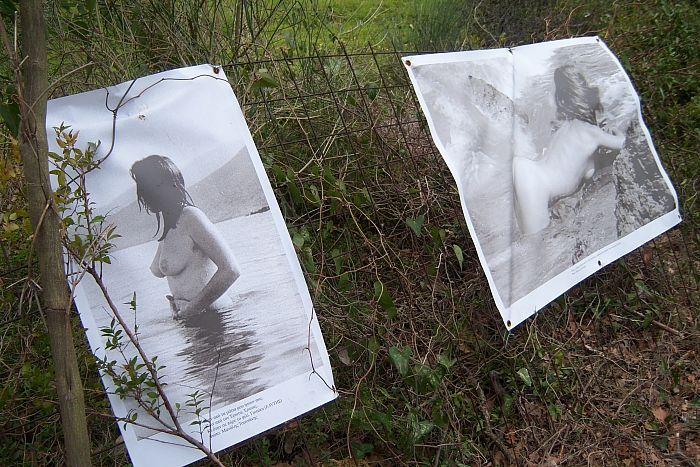 And, ofcourse, the sheep were passing by this interesting site.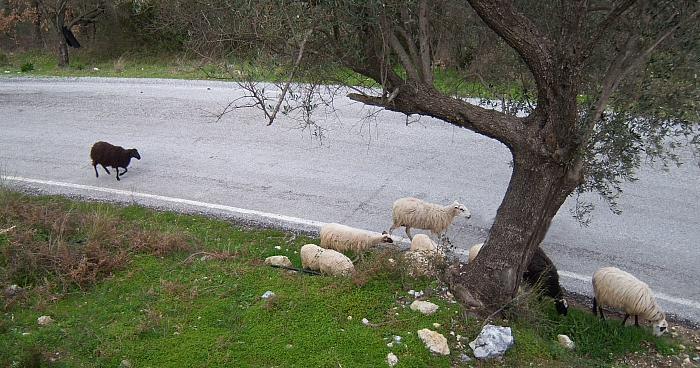 Got interested in being guided by some experts for hiking, admiring nature, and seeing culture in Crete? Visit WWW.FYSIMERA.COM to find out more!
---
The weather aftercast in Crete:
Sunshine on Friday. Good enough weather for seeing all the interesting sites on Saturday.
---