Seventh (heaven) photostop: Crete 2011-10-01 to ->. Page 62.

Tuesday Feb. 28 - March 3 - Ancona, Italy.

A nice, though speedy round trip to Ancona with Mikko. Also the weather was on our side. And our Renault Mon Amour got revitalized!

Photo glimpses on the boat and in Ancona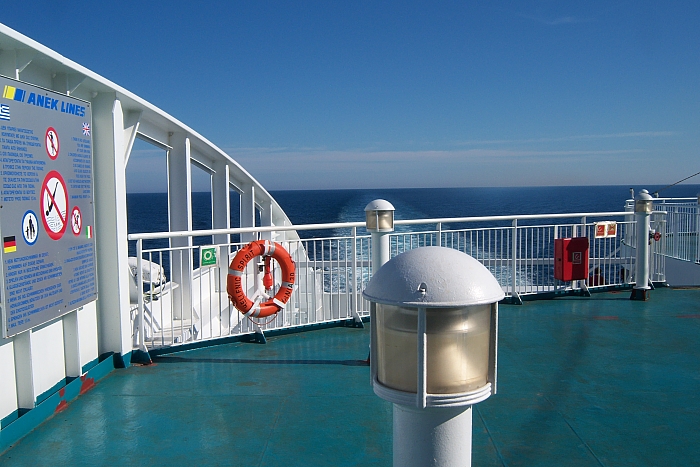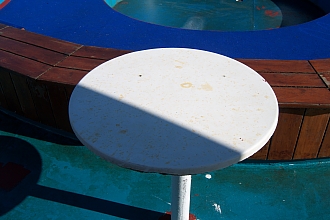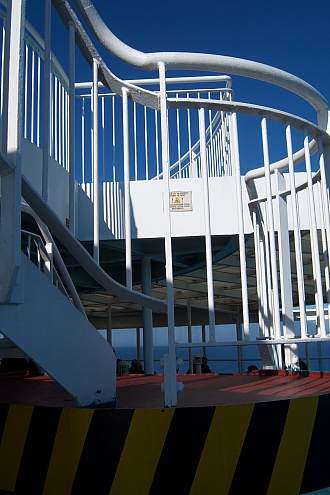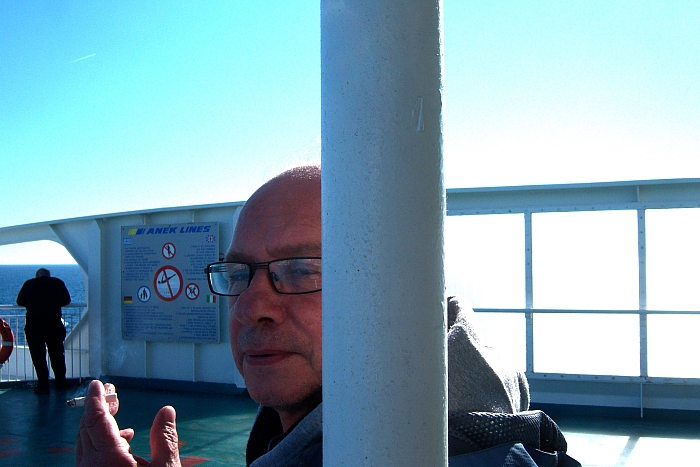 Mikko smoking.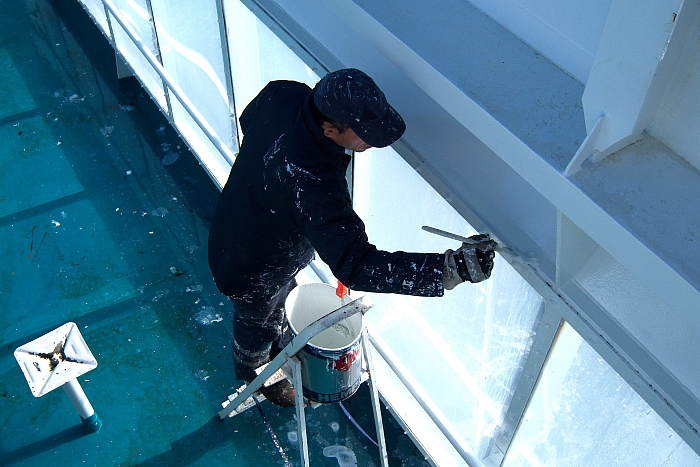 There is always some painting to be done to keep the boat in order.
An evening in Ancona: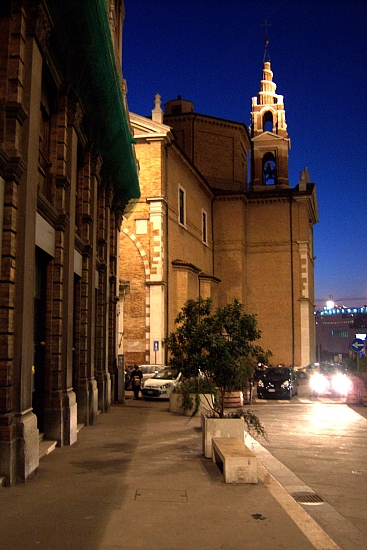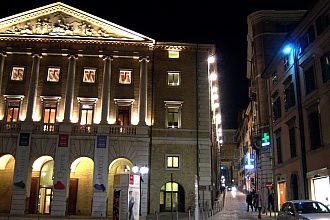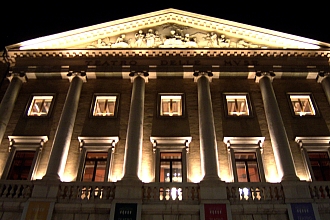 The Opera in Ancona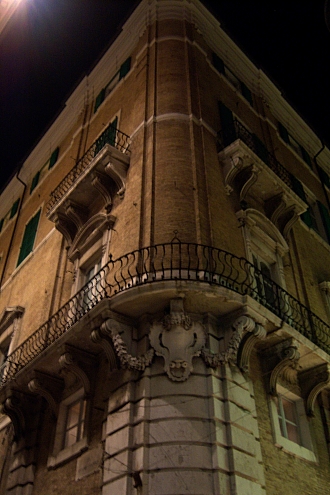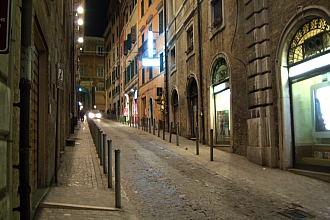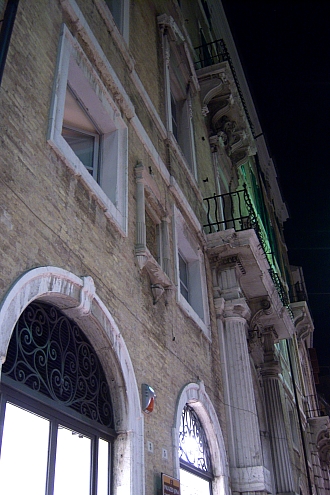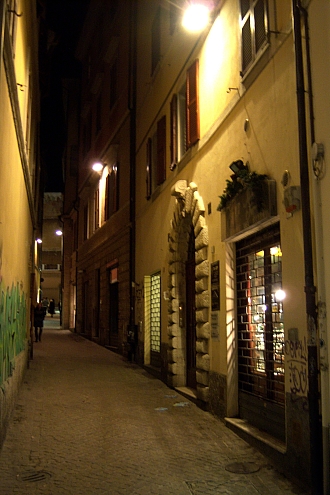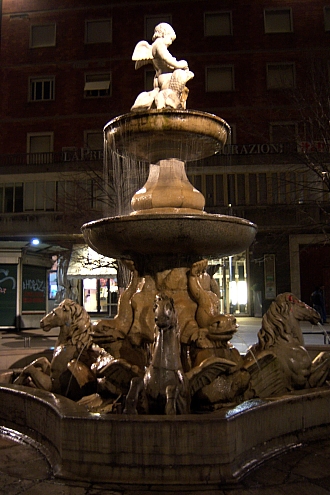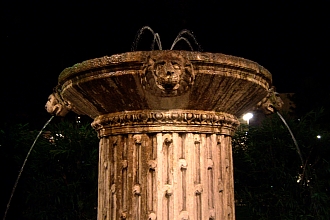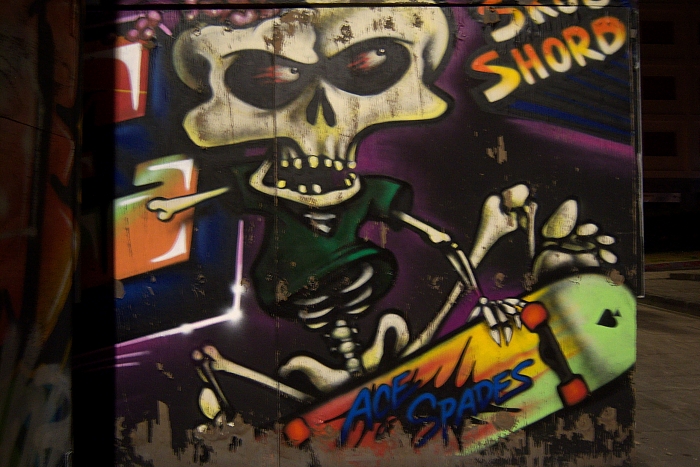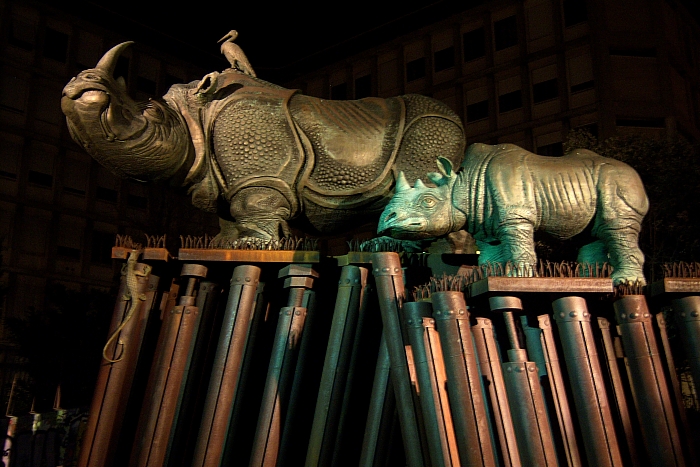 These rhinos on the square are more than lifesize, and high on their pedestal!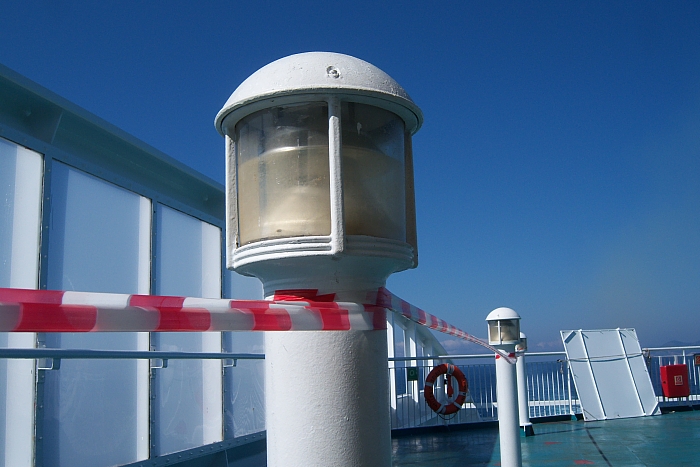 More paint jobs had been done before we entered the ship for the voyage back. So, now this side of the deck was barred, BUT you can believe that everything of the lively life on the deck and in the bars is not present in these photos :-)
BTW, we saw Dustin Hoffman on the boat!
And the pizza was not BAD in Italy.
The extra prosciutto with a glass of red was very good!
Greetings to Mr. Berlusconi. May he choke with his prejudices about foreign food!
---
The weather aftercast on the boat to Ancona, in Ancona, and back to Kalyves:
Tremendously calm voyage weathers from start to finish. Especially from Patras to Ancona, in Ancona, and from Ancona to Patras. Clear blue skies and Sunshine!
---