Seventh (heaven) photostop: Crete 2011-10-01 to ->. Page 59.

Thursday Feb. 9 - Kalyves.

Our friend Michalis had a most joyous 50th birthday party in his and Michele's Taverna Icarus on the beach of Kalyves! Excellent food was served, as always in Icarus, and many, many tasty toasts were had in his honour! It was great to see the merry feelings when friends were meeting to celebrate him! And it was especially GREAT to see how much Michalis ENJOYED his PARTY!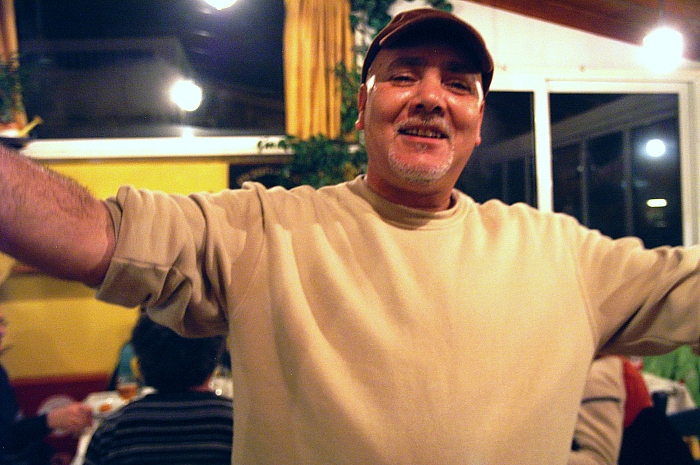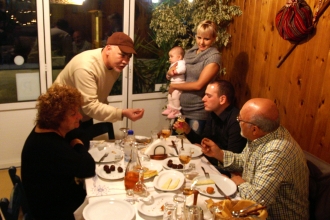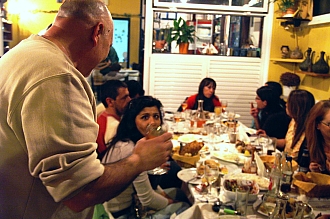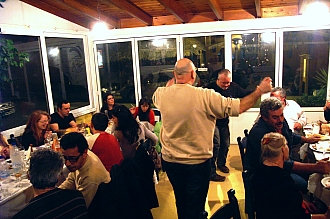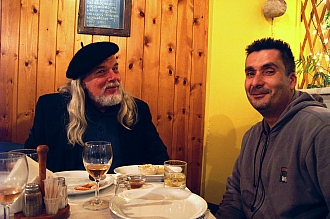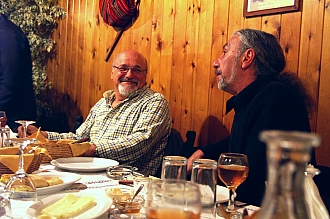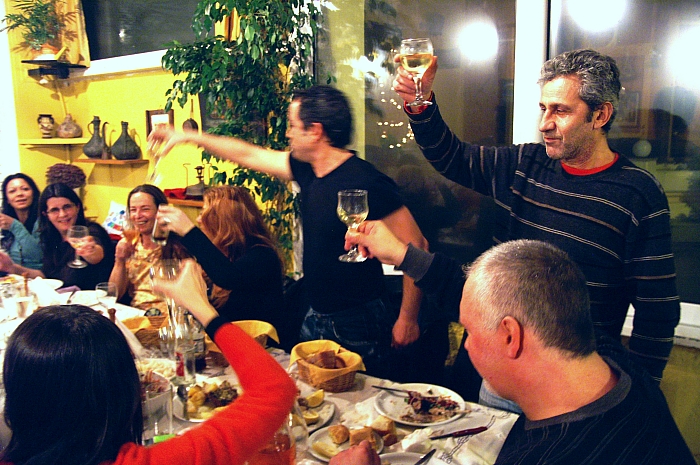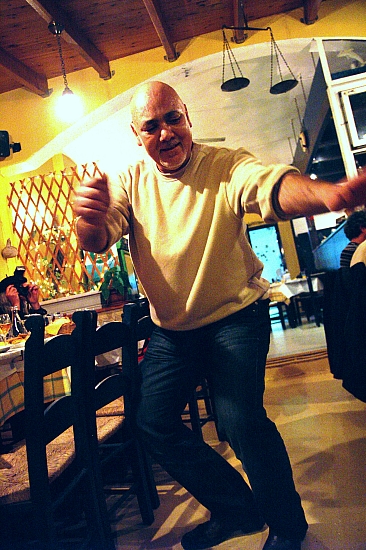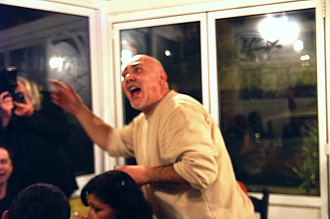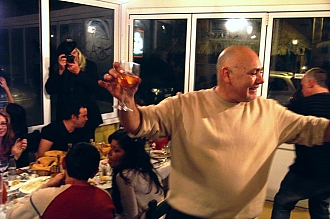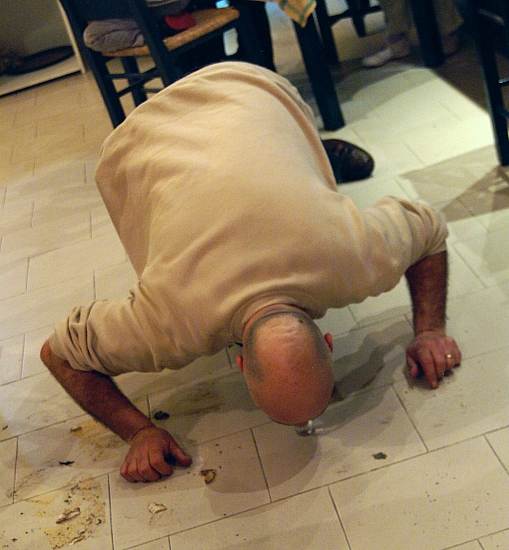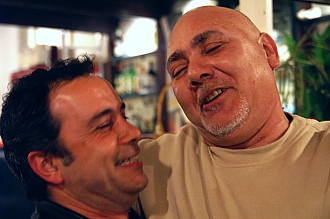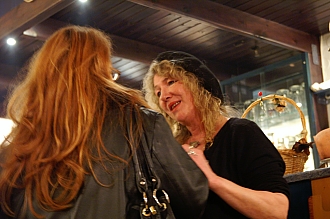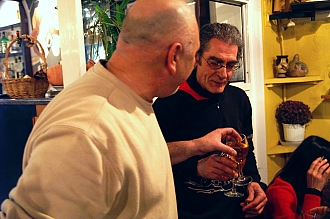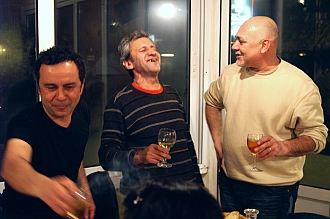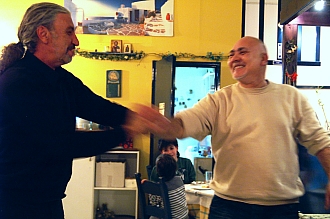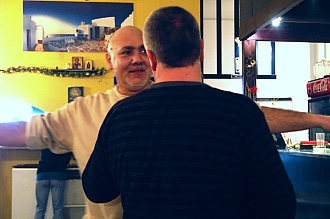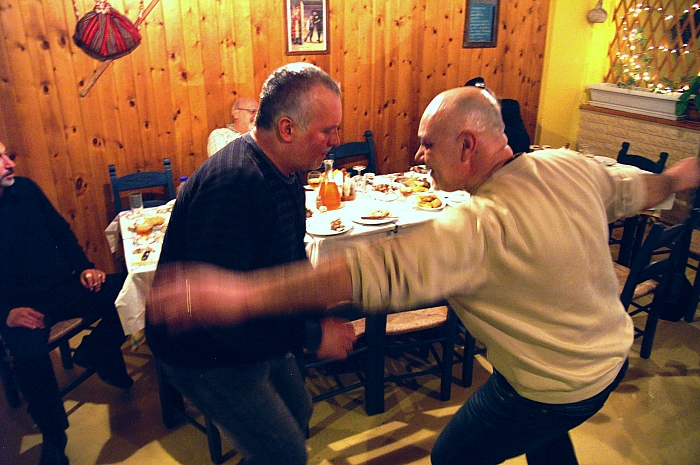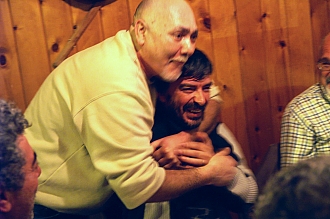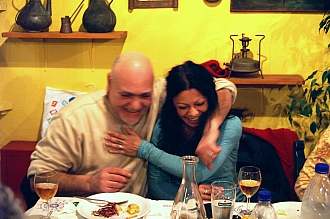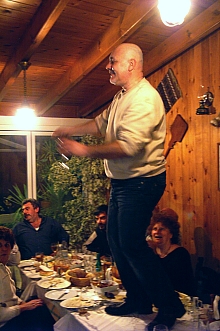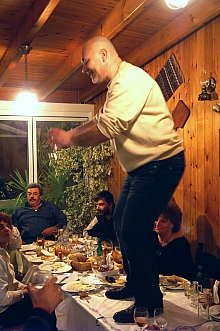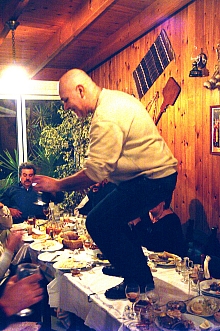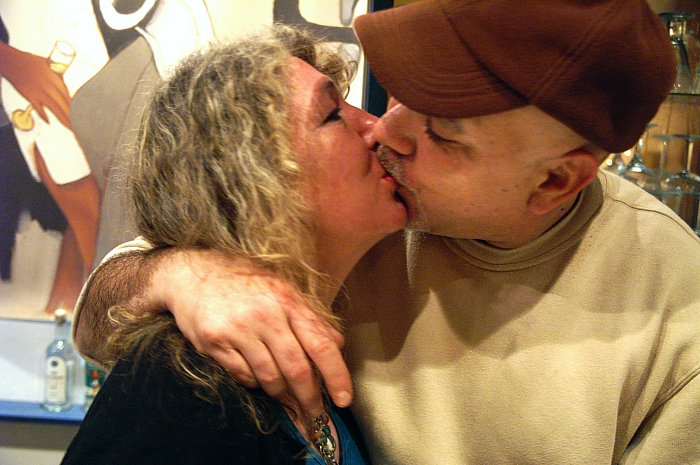 Michele and Michalis!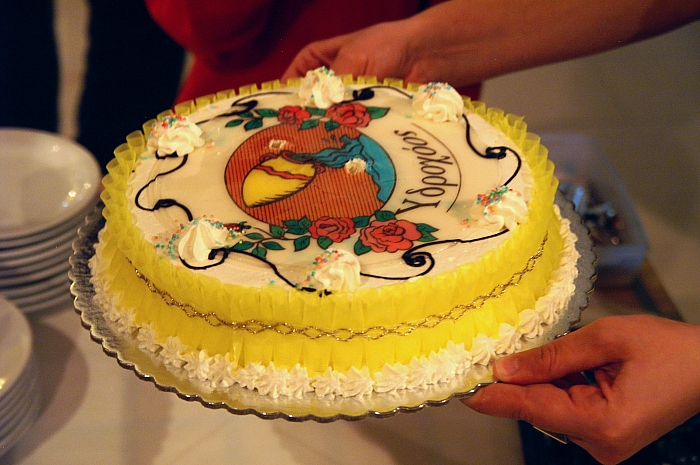 MICHALIS !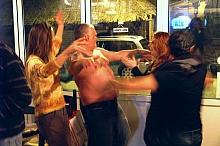 And ofcourse, in Cretan style, the party just went on and on...
---