Seventh (heaven) photostop: Crete 2011-10-01 to ->. Page 56.

Friday Feb. 3 - Art Café Liakoto in Vamos.

A Super Evening in Art Café Liakoto.
Three great talents of Greek world music performed as a trio in a small and intimate café. That must be called a real treat! An evening surpassing all our previous, very interesting, music experiences here.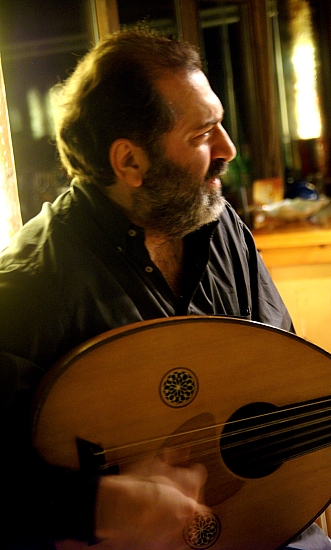 Haig Yazdjian (oud and vocals)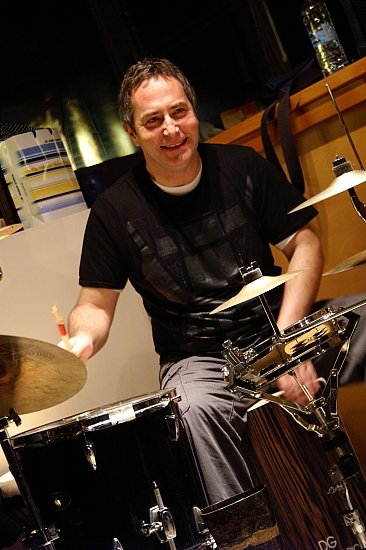 Vaggelis Karipis (percussions)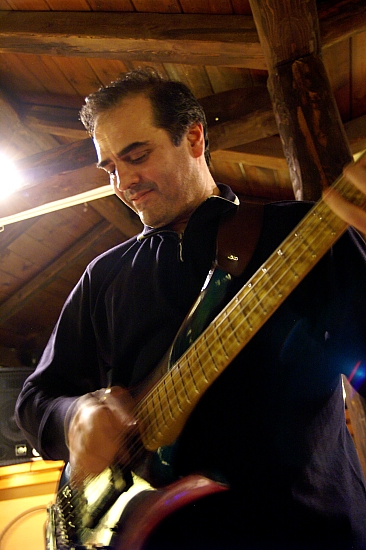 Yioris Kiourtsoglou (bass and vocals)
We learned from Haig and Yioris that the trio is about to release a CD very soon. You can bet that we'll be buying it the very moment it comes out! Meanwhile we have to plan a trip to a good music store in Hania to get one (or several) of Haig's solo albums.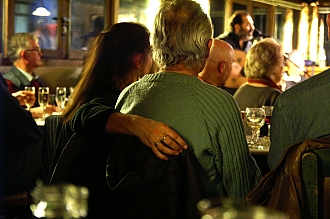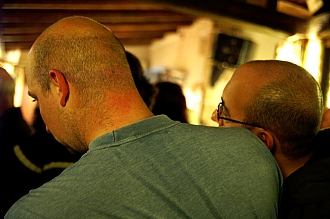 Francesca and Phil enjoying the trio. And all of us were just all ears like these two Greek guys!
Thanks to Phil for informing us about this possibility to hear truly great music.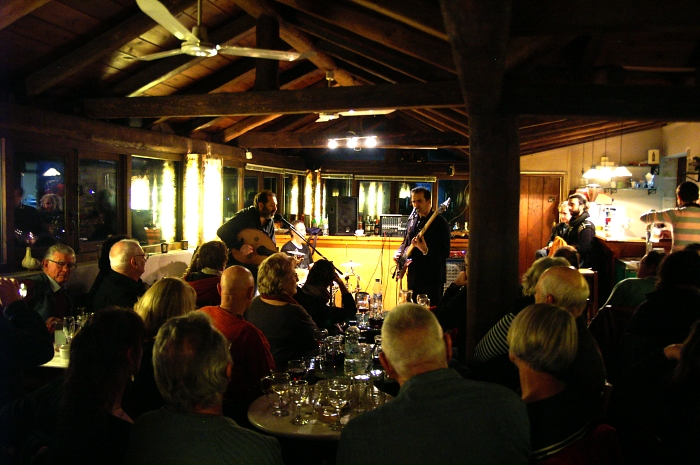 ---
The weather aftercast for today and last night in Kalyves:
A beautifylly sunshiny morning. Later the wind started to be quite strong, but had a warm southern impact in it.
Today's high +17.1°C (thanks to Ilios). Last night's low +4.1°C.