Seventh (heaven) photostop: Crete 2011-10-01 to ->. Page 55.

Thursday Feb. 2 - Kalyves.

ILIOS made some joyful - though short - appearences today. Lately they have been so rare that even a minimal chance of documenting them seemed important.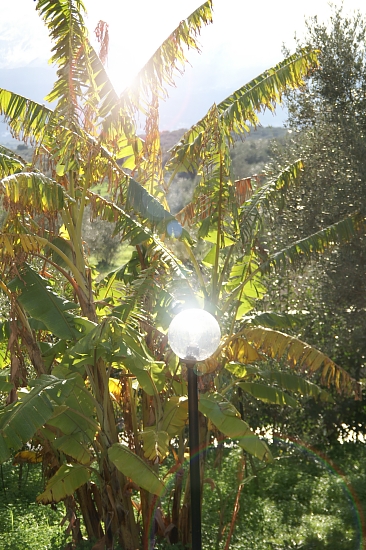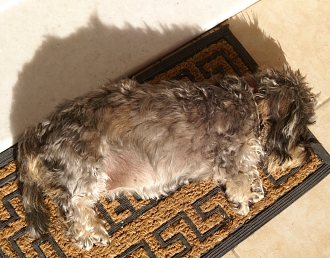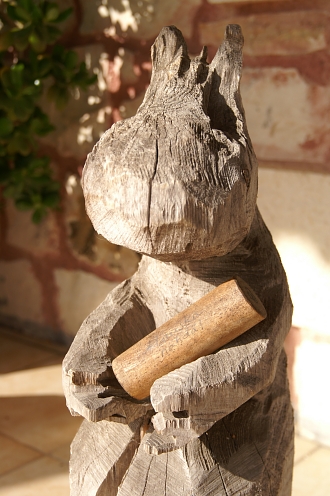 Milli enjoyed sunbathing every possible, brief, moment. And so did our wooden Moomin statue on the verandah.
---
The weather aftercast for today and last night in Kalyves:
ILIO's every appearance was most welcome. Yet a day with cloudyness and some rain, too.
Today's high +15°C (thanks to Ilios). Last night's low (as predicted by the starry sky) only +1.5°C.
So, the day was (briefly) 10-times better than last night!