Seventh (heaven) photostop: Crete 2011-10-01 to ->. Page 48.

WEDNESDAY Jan. 18 - Kalyves.

A special evening in ICARUS. Kiti had made her special tsuknida supa (nettle soup) to the owners, Michelle and Mihailis. They loved it!

Thursday Jan. 19 - Kalyves.

KITI'S BIRTHDAY.

Anna, Olle & Milo the Puppy came over from Mesi, and Irmeli & Mikko from Kalyves, to celebrate with us. A marvellous dinner á la Kiti, and lots of lively talking that evening.
Also an enjoyably sunny day was presented to Kiti!
Some phtos taken by Irmeli Lasarenko will follow.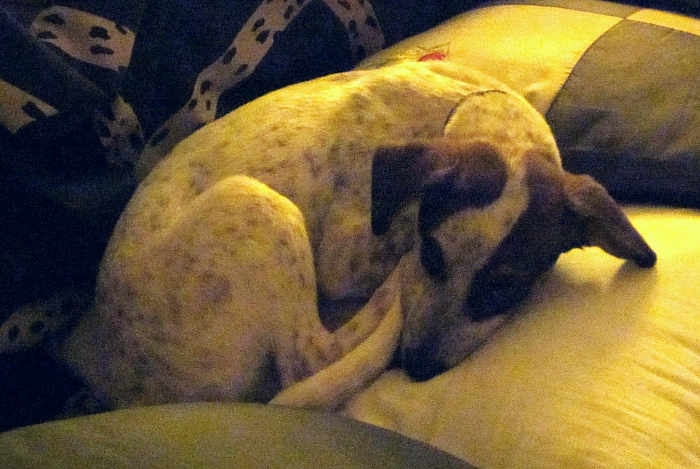 The guest of honour, Milo The Puppy, enjoyed the pillows.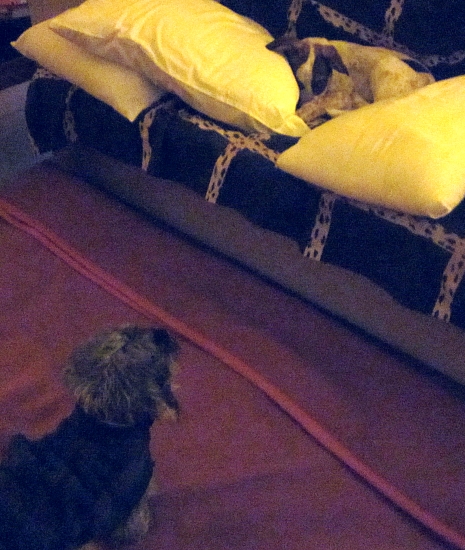 Milli was a bit amazed of such a privilege...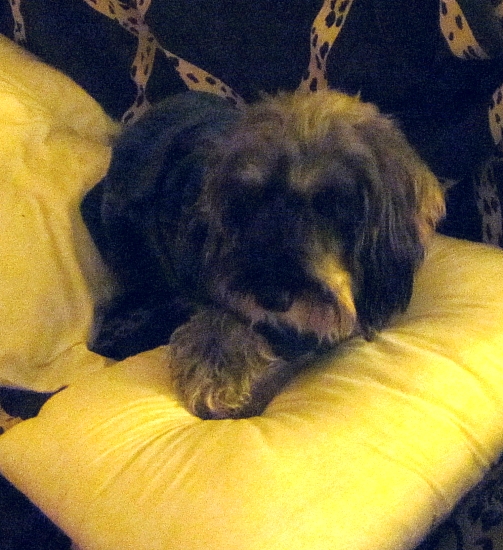 ...and simply had to take her turn!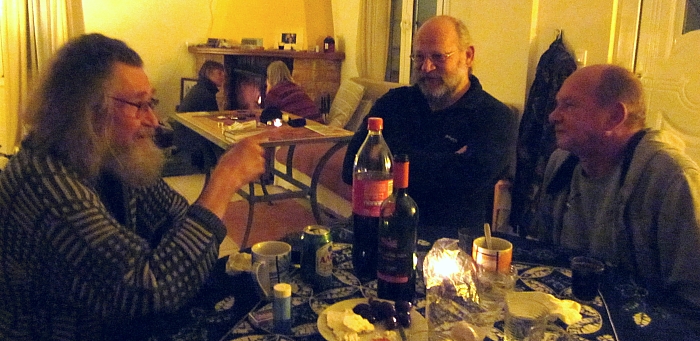 And we humans enjoyed, too!
Hannu, Olle and Mikko by the table, Anna and Kiti by the fireplace.
Friday Jan. 20 - Kalyves.
A very lively evening in ICARUS with Nikos, Michelle and Mihailis.
Saturday Jan. 20 - Kalyves.
Slow living at home. No wish to go out because of the VERY WINDY and RAINY weather all day!
---