Seventh (heaven) photostop: Crete 2011-10-01 to ->. Page 49.

SUNDAY Jan. 22 - Kalyves.

A sunny day with clear skies revealed LEFKA ORI in all it's whiteness!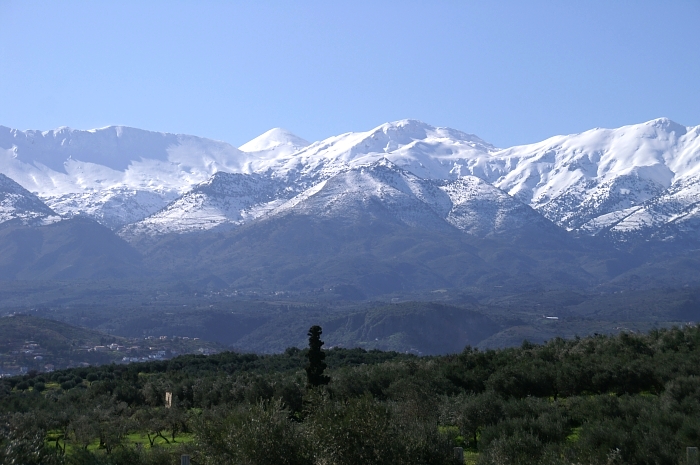 ---
The sunny, though very windy, weather made us decide to drive to the beginning of the path following the river to Stilos, and to take a short walk with Milli. As we started we bumped into Irmeli and Mikko just outside our house. They were looking for the road to Stilos, perhaps to hike there. A case of obvious telepathy! So, they came into our car and we all went on.
Because of the recent rains the interesting path was quite a bit too muddy, and had many large pools of water on it, to be quite to the liking of our short-legged dog. So we took just a short stroll, and left the adventure to be experienced later. Irmeli and Mikko went on with their adventure - to somewhere!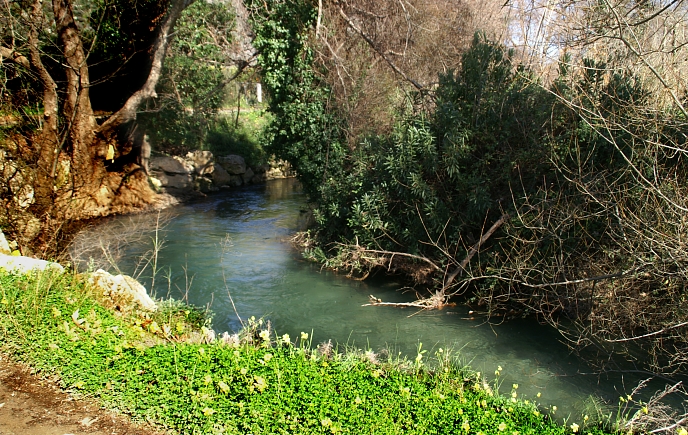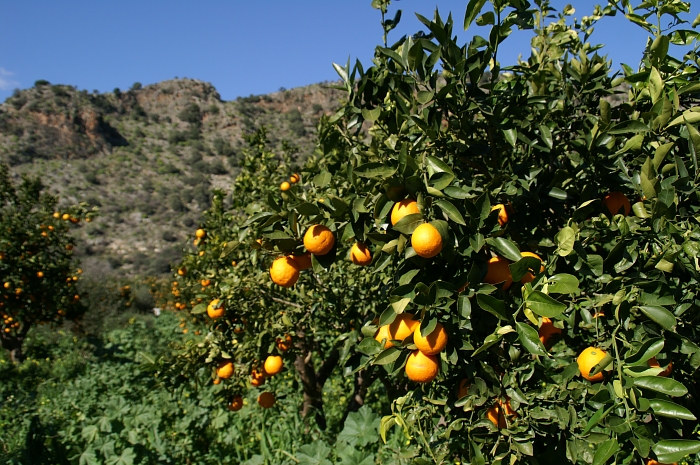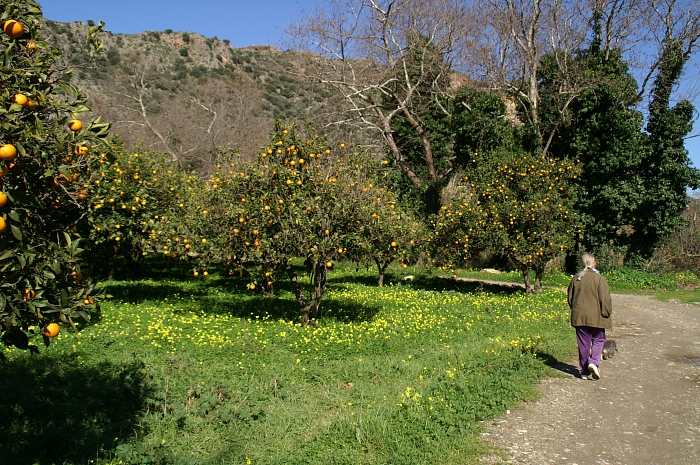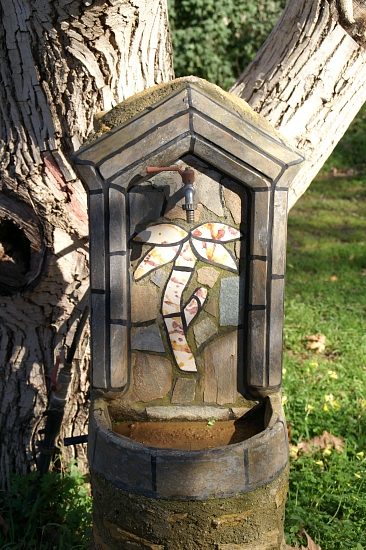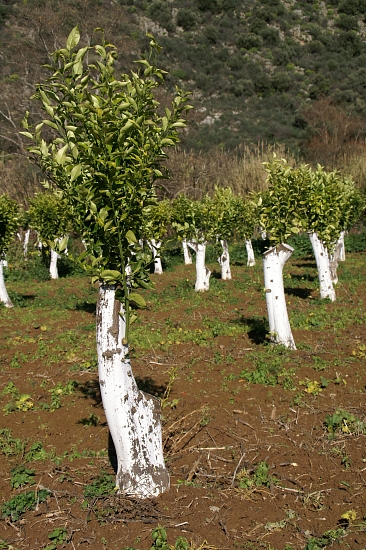 ---