Seventh (heaven) photostop: Crete 2011-10-01 to ->. Page 41.

Saturday Dec. 31, 2011 - Kalyves.

The New Year's Eve!

We were very much expecting this night's celebration and the mostly local band playing in O Gialos. The night was simply excellent when it comes to eating, drinking, seeing the joyful people, and listening to absolutely great music! And we felt that we were also celebrating in memory of a very dear person.
---
Let's start with the band.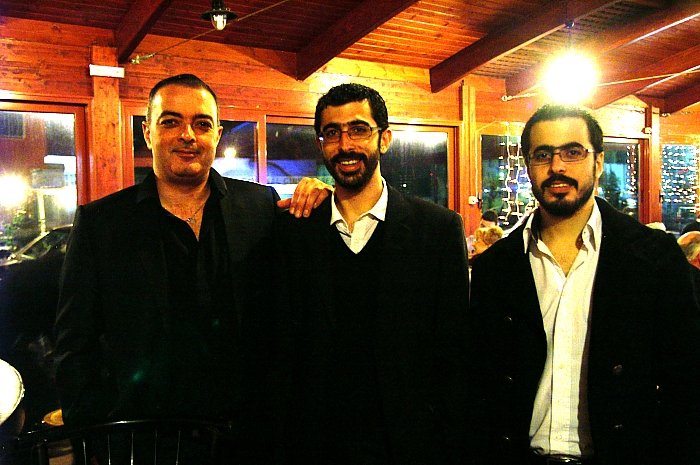 Vardis Karadakis, Ilias Vlamakis, Dimitrios Vlamakis.
The core of the band. This trio we've enjoyed also before...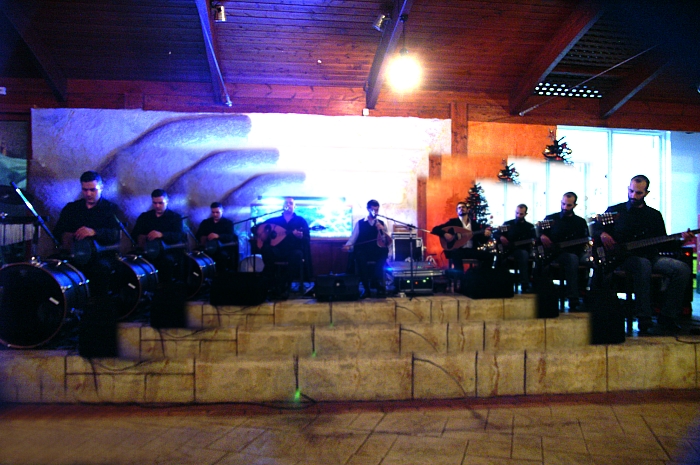 ...but this time they had two great re-enforcements, the drummer and the bassist. As you can see! And we could hear!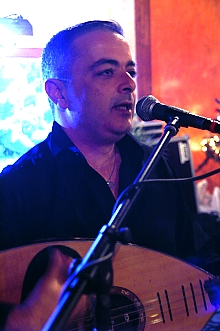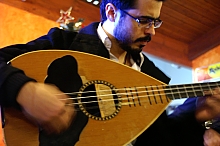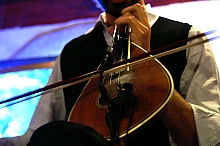 The kids conquered, and enjoyed, the stage early in the evening.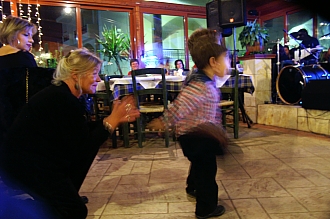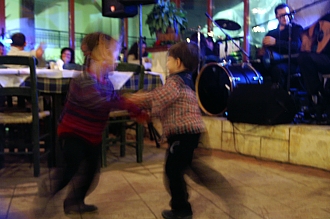 Kiti couldn't resist the joy of encouraging the boys in Greek style!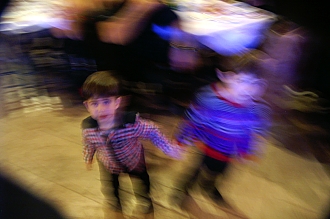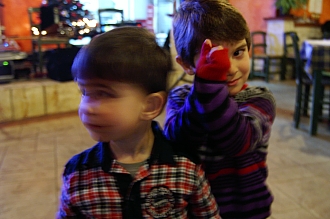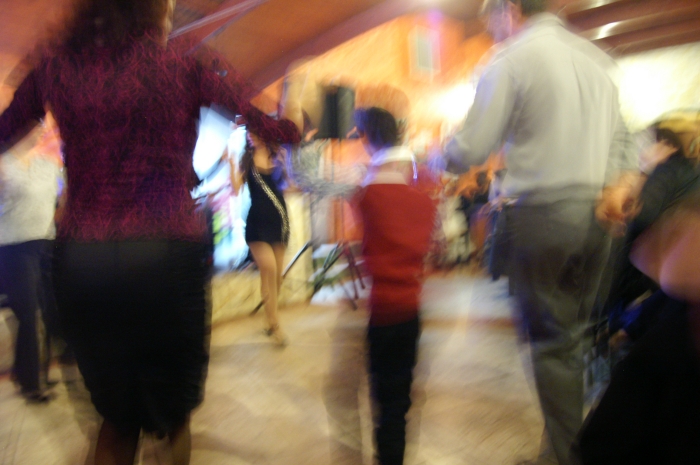 Later somewhat older persons showed their dancing skills. But even then the star was a young boy.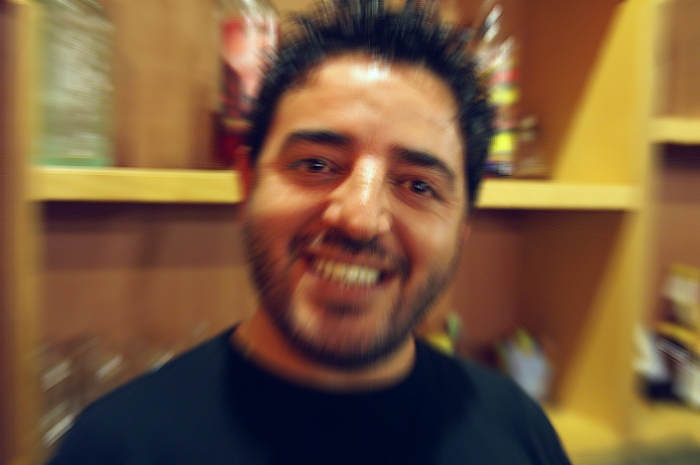 The owner of the taverna, Nikos, was seemingly happy about the full house with enjoying people.
We call him Local Hero. Not only because he was once wearing a T-shirt with that text on it. But because he helped us 5 years ago. Our car was stuck on a hump by the road - and our Local Hero lifted it free with his bare hands!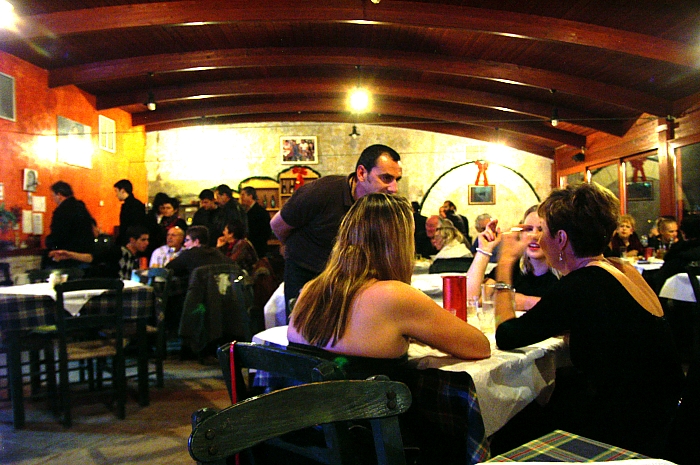 Dimos, the son of our Elfman, Nikos - not the Local Hero Nikos above :) - taking an order from the ladies.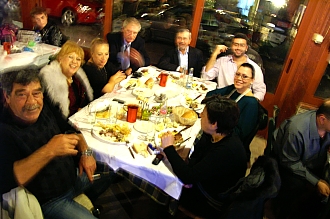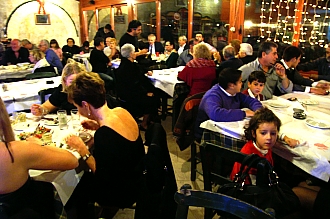 Left: The nice Ostria family (with friends) again.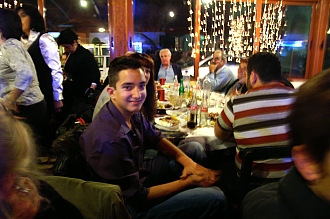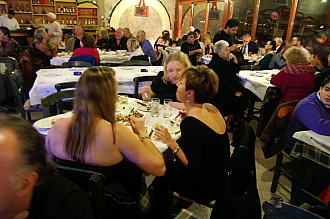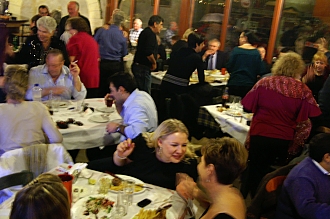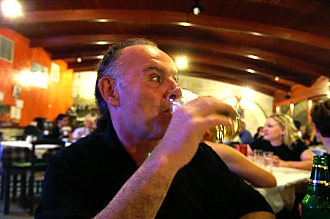 The night was getting very lively after some food and (sometimes) numerous driks :)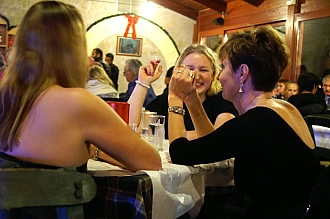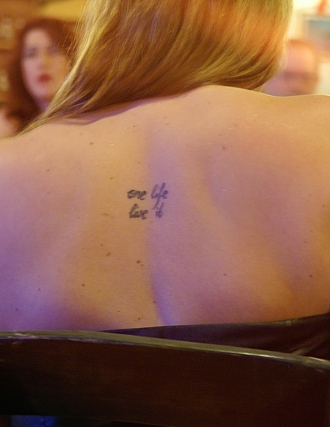 To our surprise the table next to us was reserved for three Finns visiting Kalyves for the New Year's Eve. We didn't have much conversation with them except exhanging greetings, but it must be said that the tattoo on the back of one of the ladies is great. Can you see it or not, but it says: one life - love it.
That motto suits perfectly our celebrating New Year in memory of a dear person.
---
The weather aftercast for today and last night in Kalyves:
Someone up somewhere, the one governing weather here, is definately suffering an acute bi-polar personality disorder!Today there was everything. Clouds, clear skies, rain, sunshine, very dark clouds, winds on and off, and some horizontal lightning in the night!
Today's high about +16 to +17°C, last night's low +7.7°C.