Seventh (heaven) photostop: Crete 2011-10-01 to ->. Page 39.

Thursday Dec. 29, 2011 - Vamos.

A short trip to nearby Vamos, hoping to find a shop with cord-du-roy pants for Hannu. Failed totally in that respect, but enjoyed some idyllically rundown sights, and excellent saganaki and melitsanasalata over some small glasses of the best retsina in the world - that is Hania's retsina.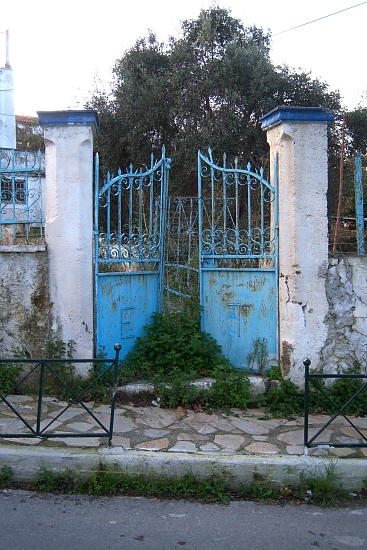 The color that is so firmly associated with Greece - but rather uncommon in Crete.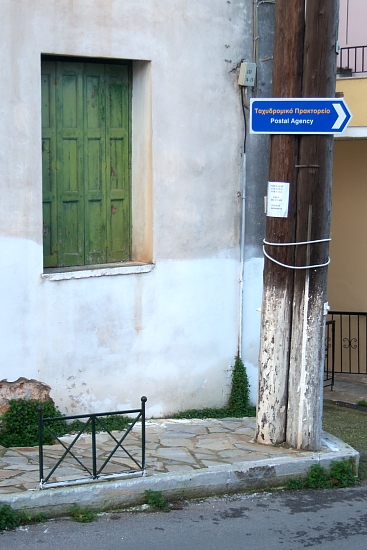 The color of the window panel might be more common in Crete.
And the house has a balcony matching the window panel.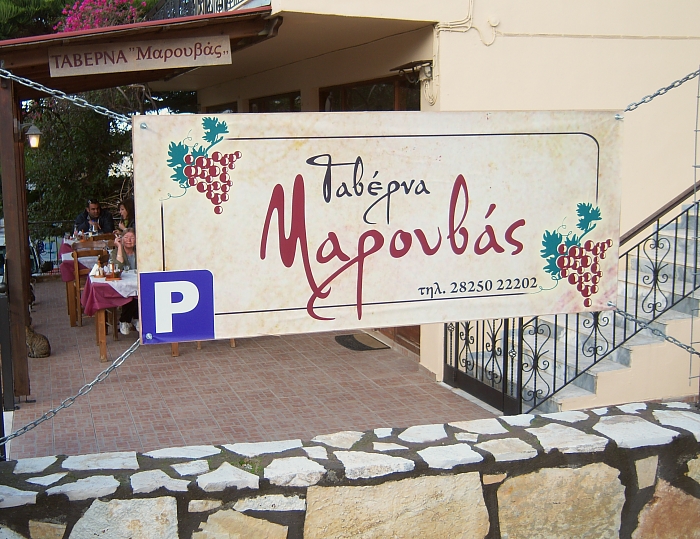 The taverna where we enjoyed saganaki and melitsanasalata.
The lady alone in the table looks somehow familiar :)
---

Upon returning home we found retaliation nr. 2. Five avocados, sixteen madarines and eight oranges. Total weight 4 kg! Judging by the avocados, we suspect Nikos! But the "guilty one" might just as well be Dimitrios again!
---
The weather aftercast for today and last night in Kalyves:
A clearer morning - than on previous days - turned out to give occasional sunshine at about noon. Later in the day the clouds returned.
Today's high +16.8°C, last night's low +9.5°C.