Seventh (heaven) photostop: Crete 2011-10-01 to ->. Page 37.

Saturday, Dec. 24, 2011 - Kalyves - evening & night.

Early in the evening we had a much awaited visit. Our landlord Giorgios and his son Stavros came to wish us a Merry Xmas with a present of two huge bags full of mandarines and oranges! Maria stayed home - busy with preparing Xmas foods for their family. Much to Giorgio's surprise we had them a "retaliation" - a big bottle of Kiti's Xmas wine and one of Hannu's photos of ice in Finland. It felt so good to see and feel Giorgio's warm reaction!
---
At about 9 p.m. we headed towards the center of Kalyves to meet Mikko and Irmeli for another much awaited event - the Xmas Eve in Taverna Koymandros with Cretan people and bouzouki! And with hopes of Nikos also joining us! Both wishes became true!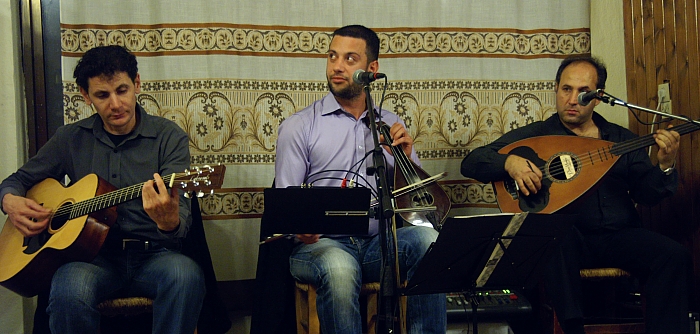 The band getting to be prepared for the evening - at about 11 p.m. - as usual :)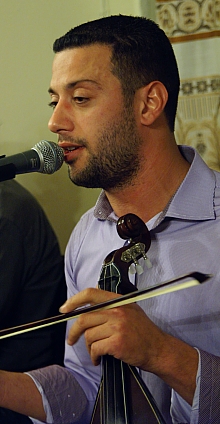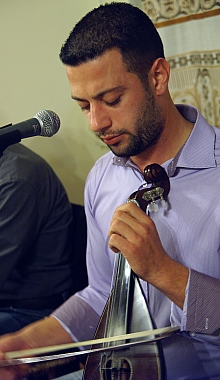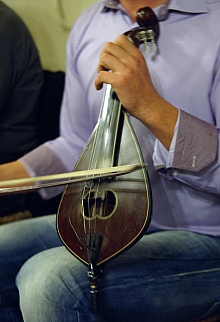 Vocals and lyra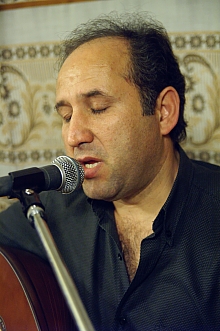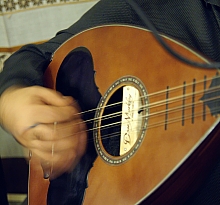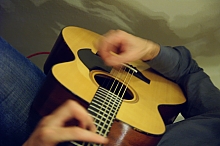 Vocals and lute - and the guitarman's playing
And the music was great all through the night!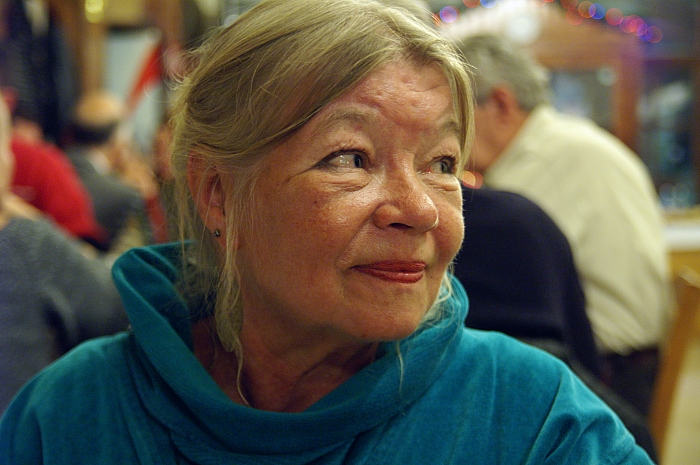 Kiti was definately enjoying!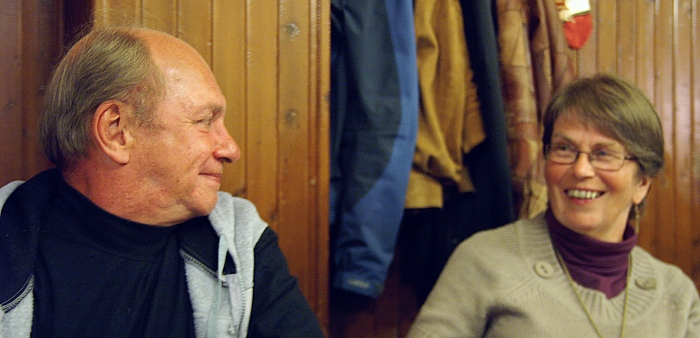 Mikko and Irmeli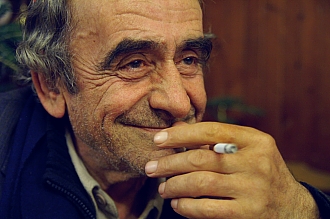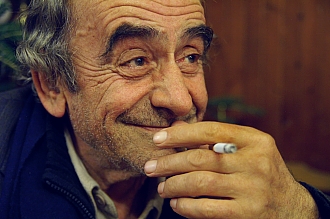 Our elfman, Nikos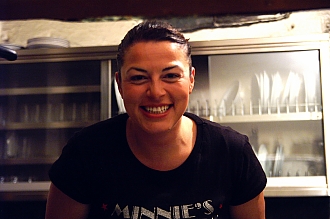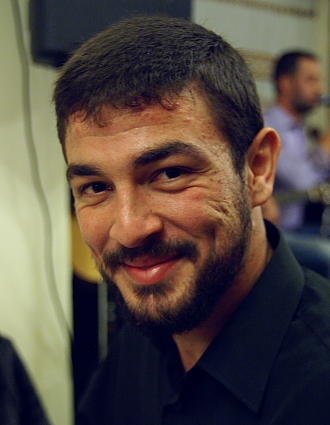 Koymandros personnel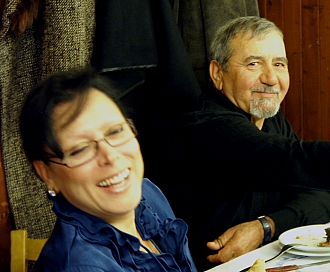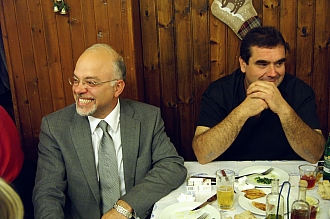 Left: Hotel Ostria family. Right: Kalyves veterinarian with a friend.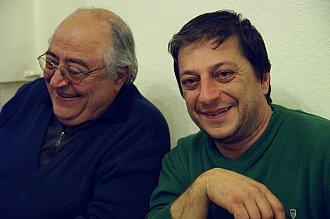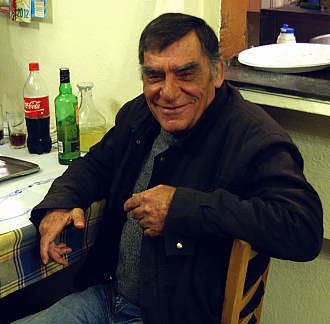 Left: Taverna Eleni's man (on the right) with a friend. Right: "The Sullen Man" - who now turned out to be very cheerful.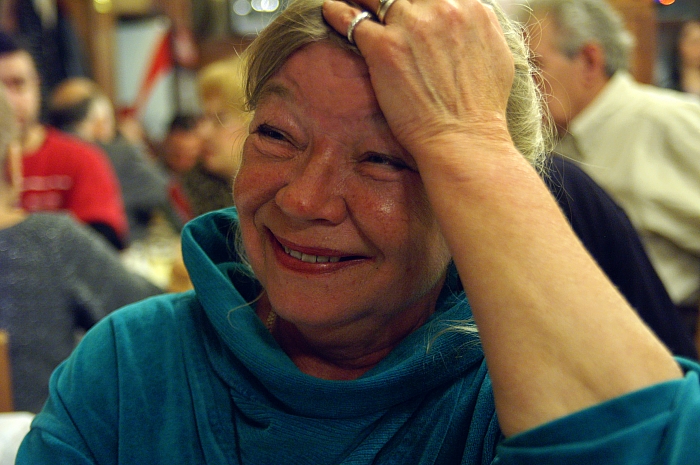 Kiti feeling that we've had an all-too-powerful evening and night dancing, laughing, talking, and having very numerous glasses of Holy Communion!