Seventh (heaven) photostop: Crete 2011-10-01 to ->. Page 29.

Thursday to Friday, Dec. 15 to 16, 2011 - Kalyves.

Late on Wednesday evening Milli had great pains when getting onto the sofa. In the morning she was still in pain and her walking was difficult. Her hind legs had become feeble. All symptoms we have tragically experienced with our former dog, Ida. Problems all too typical for Dachshunds.

On Thursday morning we were lucky to get Milli an appointment with the local veterinarian. After examination Milli was prescribed cortisone for a week, and a long treatment with extra dosages of a vitamin B complex.

Fortunately the pains subsided to a large degree after the medication started. But Milli is still very far from being her lively self. We really hope that our dear Milli will get better each day!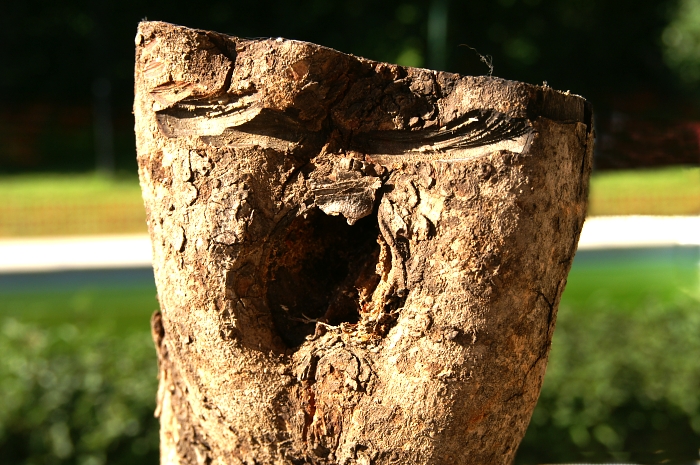 This is how we all three feel now.
---
The weather aftercast for today and the previous night in Kalyves:
A very windy day on Friday - BUT very warm also. Afternoon high +21.3°C. Previous night's low +10.6°C.
---
Saturday, Dec. 17, 2011 - Kalyves.
Many thanks to you all who have expressed sympathy towards Milli and us. We want to believe that the cortisone and vitamin treatment will be effective. Milli does not now seem to be suffering pains. Her walking is pretty much just taking slow steps. Most of the time Milli is just lying, but fortunately very peacefully. Sometimes she wanders slowly, on her own accord, between the living-room and the veranda. It takes a lot of cajoling to get her to the garden to do her "things". She's fortunately eating, though without the eagerness we've been accustomed to see. After waking up in the morning she takes a lot of time to rise from the bed and to walk to her breakfast. But best of all, she waggs her tail in the bed when we go and say "good morning" to her. The sound of a dogs tail against the maddrass is the best drumming in the world. Even Gene Krupa should be envious. On the whole we are now having a period of very slow life at home.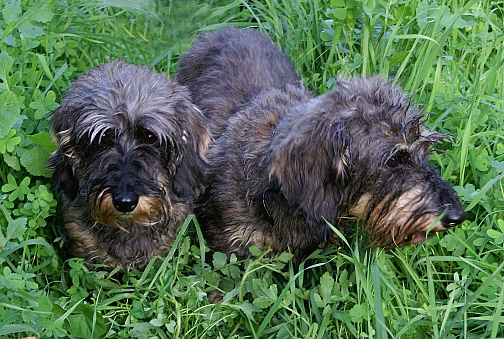 Here is Milli (left) with her (now late) companion Ida almost exactly five years ago in an olive grove here in Kalyves.
---
The weather aftercast for today and the previous night in Kalyves:
A mostly cloudy start with only occasional sunshine. In the afternoon the sky cleared considerably and the high temperature reached +21.5°C. Only mild wind. Previous night's low +7.5°C.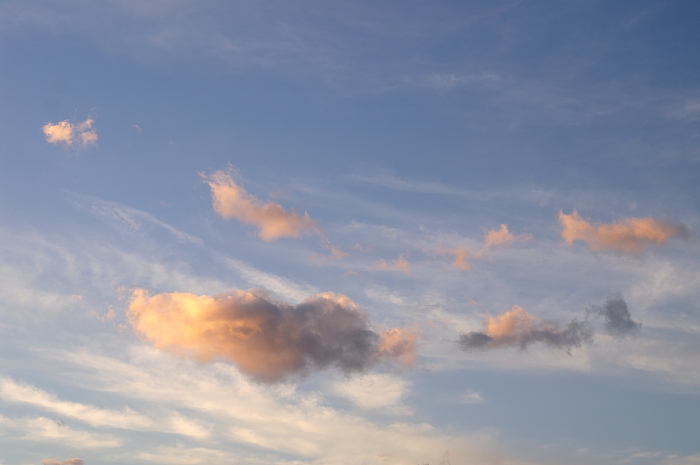 The western sky today at 5 p.m.