Seventh (heaven) photostop: Crete 2011-10-01 to ->. Page 28.

Tuesday, Dec. 13, 2011 - Mesi.

Today towards Rethymnon, and then a right turn to MESI. To meet Anna and Olle - and to enjoy their company, conversations with them, dinner with them, and enjoying the Finnish SAUNA Olle, a Swede, has built as a part of their house, and as a part of their living!

The relaxed feeling with Anna & Olle seems always to mean that Hannu forgets he's a photographer :) No pictures, sorry!

And the visit was crowned by Olle's thoughtful ideas, and their gifts to us, as to how we in Kalyves can enjoy our tzaki (fireplace) more easily, more efficiently, more enjoyably! Kalyves thanks Mesi!

Wednesday, Dec. 14, 2011 - Kalyves.

The previous night, after returning from Mesi, showed that our "dear" Zeus may have started to play his childish games again. The western sky shows horizontal arrows thrown by that "GOD" - now somewhere so far that this "God" can't make them to be heard. - Let's wait and see, if Zeus has forgotten the lesson Ukkonen gave him some days ago!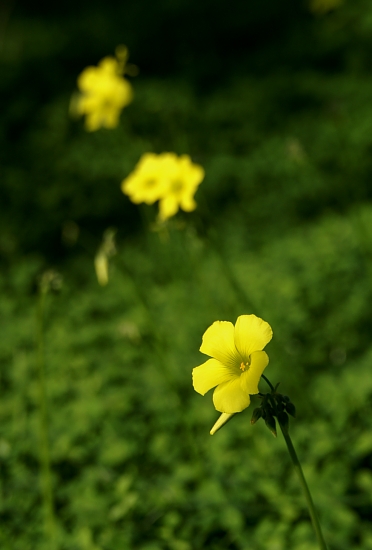 The oxalia spreading all over in the olive groves is now bespecling our surroundings with its yellow flowers.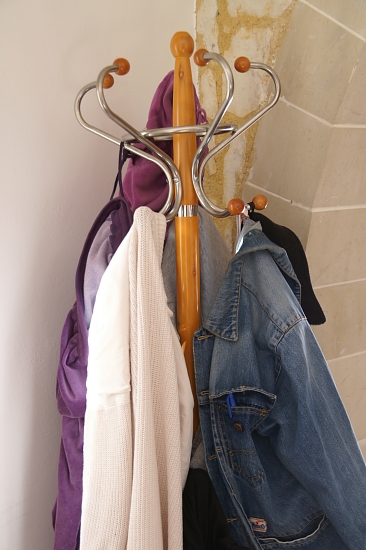 Today we had a major improvement in the quality of our living here. We finally bought a clothes-rack - instead of having our coats all over the livingroom!
---
The weather aftercast for today and the previous night in Kalyves:
Last night Zeus was somewhat active by sending a rather heavy rain in the early morning hours. Last night's low temperature 7.8°C. But the day turned out to be very sunny and calm. Afternoon high 21°C. A T-shirt walking day!