Seventh (heaven) photostop: Crete 2011-10-01 to ->. Page 27.

Saturday & Sunday, Dec. 10 & 11, 2011 - Kalyves.

While the Christmas Bazaar was taking place in the big classroom, the school gave a smaller one to Hannu to be used to exhibit the Ice & Snow photos.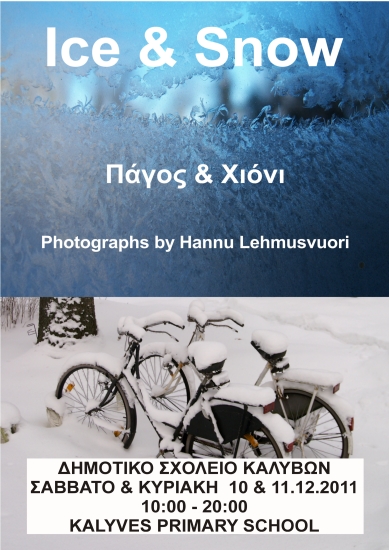 The highly unorthodox way of hanging the photos was ruled by the possibilities in the classroom - and it pleased Hannu very much!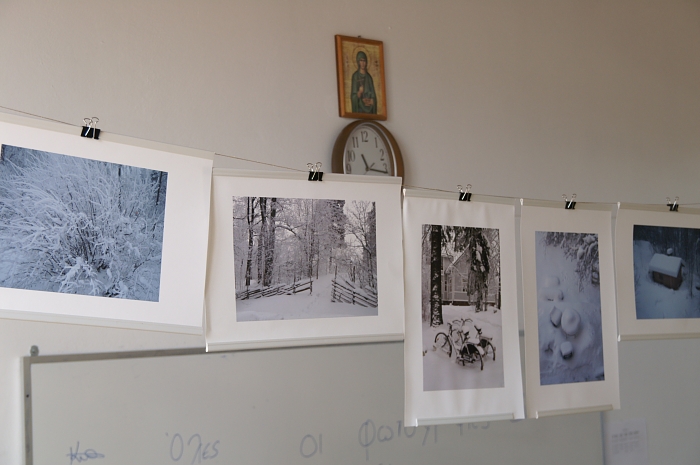 The Greek alphabet sheets hanging previously on a rope across the classroom were now replaced by Hannu's photos.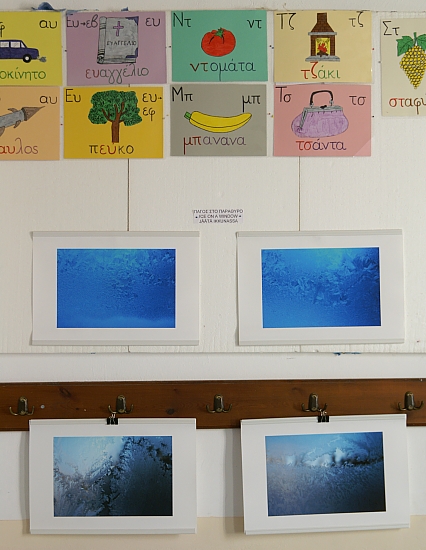 Some of the more complicated parts of writing in Greek, and the pupils' clothes, were replaced here.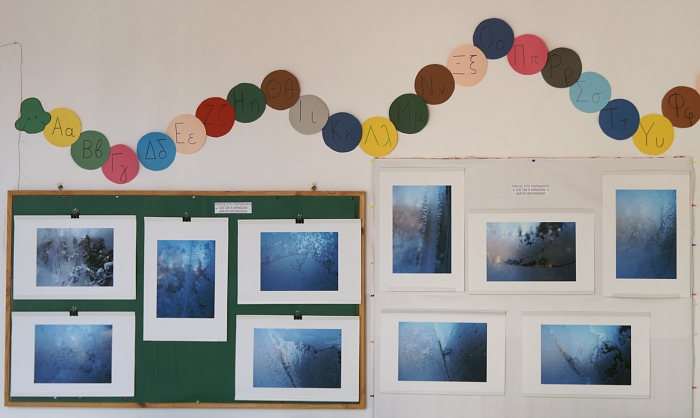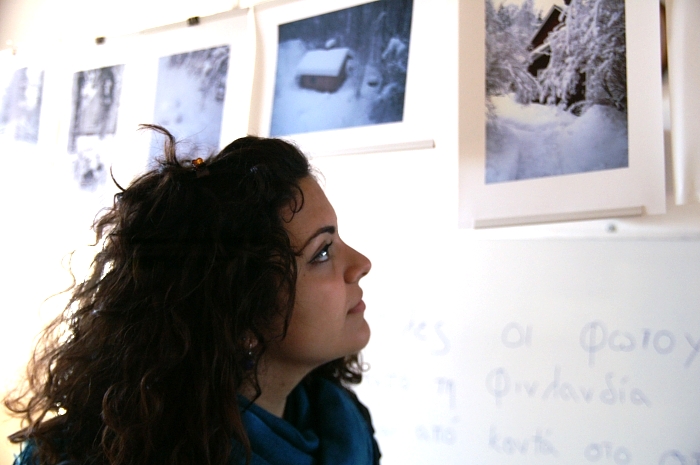 One of the most eager visitors, Natalia, studying the photos. It was very nice to talk with a young photo enthusiast! And ofcourse with the interested teachers and other visitors.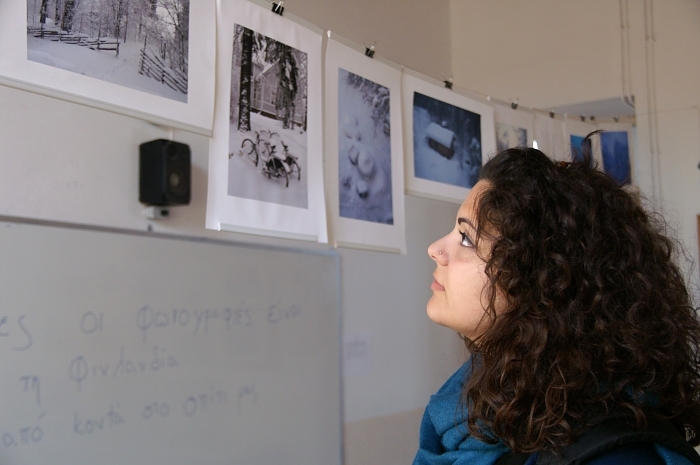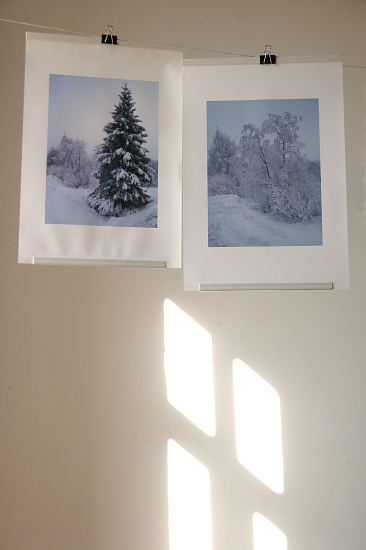 Many thanks to the Kalyves school and Stella Charistou!