Seventh (heaven) photostop: Crete 2011-10-01 to ->. Page 26.

Saturday & Sunday, Dec. 10 & 11, 2011 - Kalyves.

The pupils, their parents, and the teachers of the Kalyves Primary School arranged the annual Christmas Bazaar during the weekend.

Christmas decorations made by the pupils and their parents, lots of Christmas cakes, cookies, honey, etc. were filling the tables of the big classroom in the school.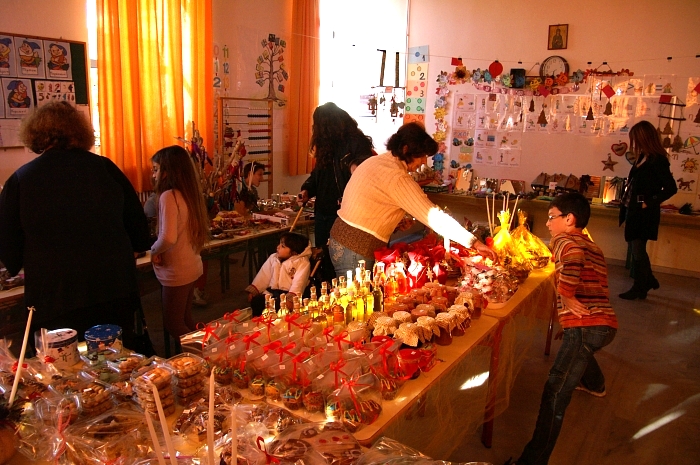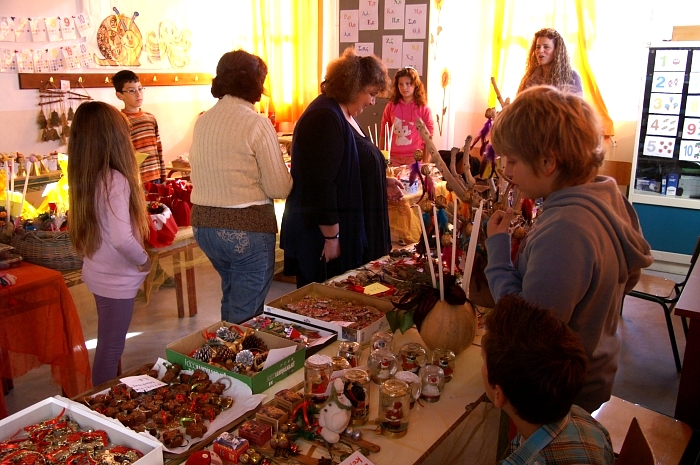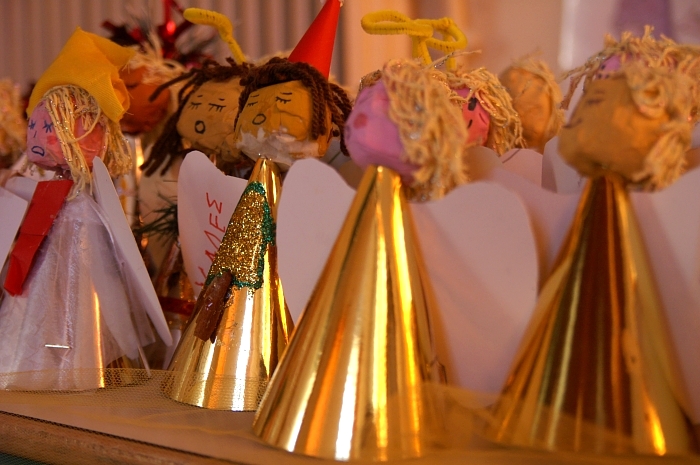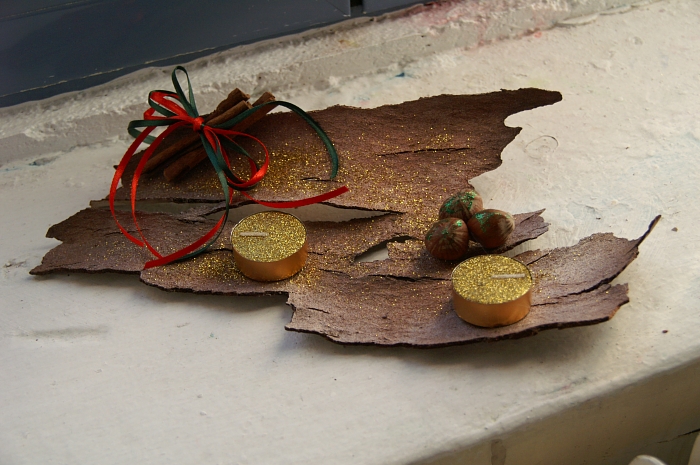 The young merchants worked long hours - eagerly...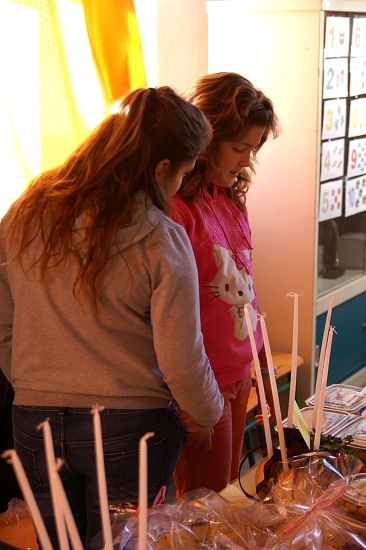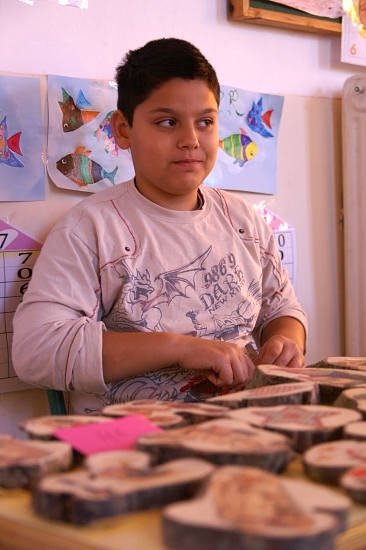 ...with a little help from the mothers :)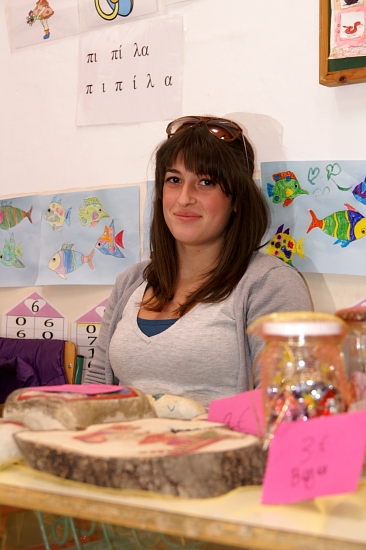 ...because, after all, play is the real work of childen!