Seventh (heaven) photostop: Crete 2011-10-01 to ->. Page 18.

Thursday, Dec. 1, 2011 - Kalyves.

Today we took a lazy walk from our house down to the center of the village and back. We took the long route down, and a shorter one back :) The longer one took about an hour with the visit to the post office included. Back we got in 30 minutes.

Lots of things are always seen, but these caught Hannu's eye now.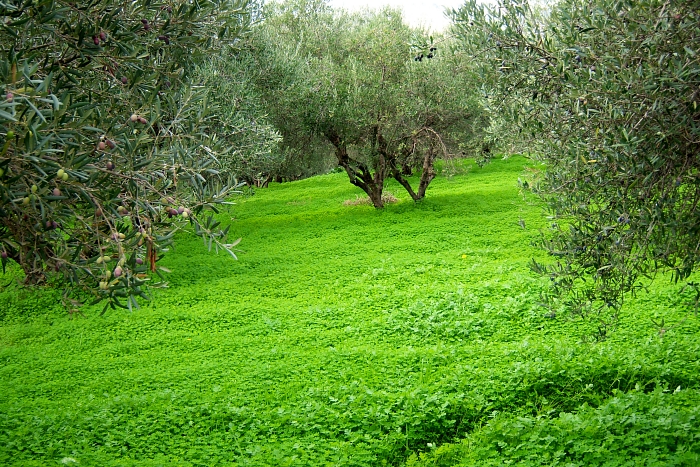 A most common sight just now - the amazing greenness of the olive groves when the harvesting is at it's peak. The undergrowth is most often an oxalia, a very salty and tasty plant resembling the "fox's bread" (ketunleipä) we have in Finland.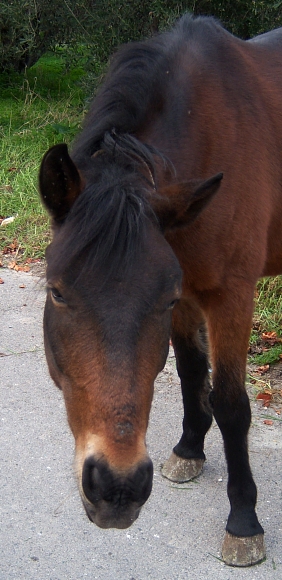 A very uncommon sight in Kalyves. This gentle horse was very eager to approach us with a humble and friendly attitude.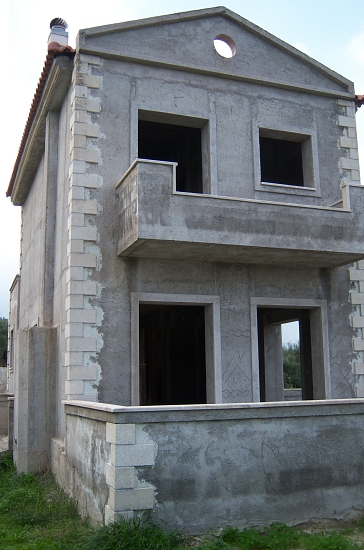 A not so uncommon sight in and around Kalyves. An unfinished construction project nobody knows when it'll be finished.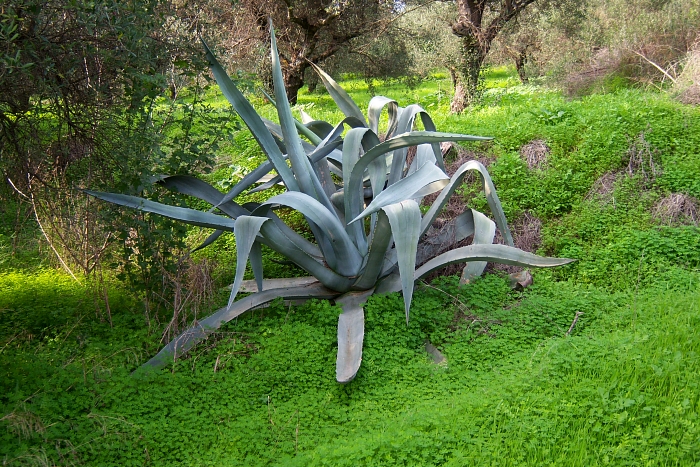 Not a very common sight, but not very uncommon either. This exceptionally big cactus grows just 100 meters from our house.