Seventh (heaven) photostop: Crete 2011-10-01 to ->. Page 12.

Sunday, Nov. 20, 2011 - Armeni
A prolonged luncheon in Armeni with Merja Tuominen. Wonderfully prolonged from meeting her in Armenini's Tzitzikas at 2 p.m. till having coffee and wine at our place till 7 p.m. :-) Lively conversations sharing experiences. Thank you Merja!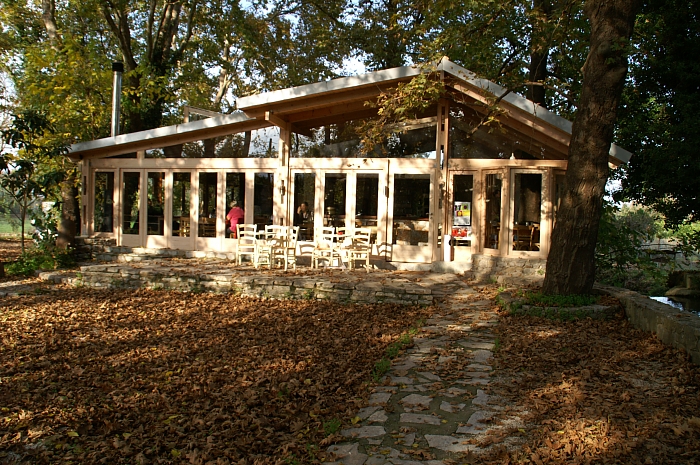 Taverna Tzitzikas. We admired the wooden construction!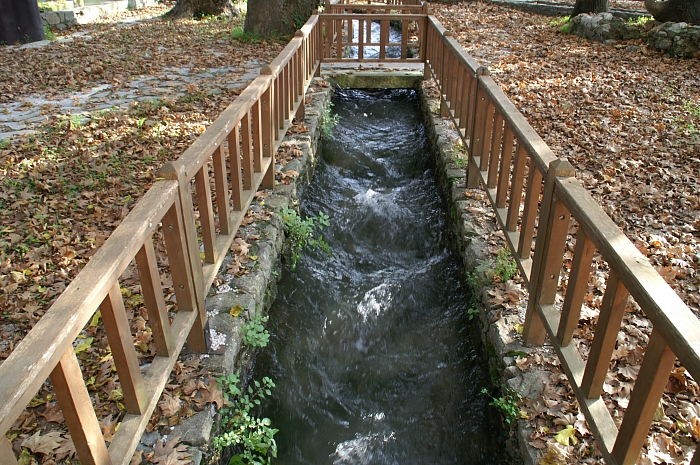 One of the flows of water that also make Tzitzikas interesting.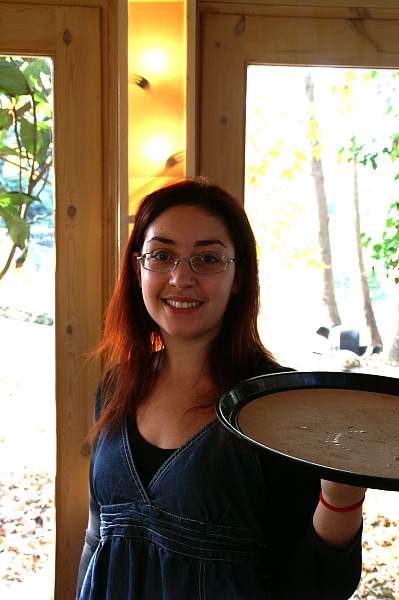 Our waitress. Note the forklight behind her.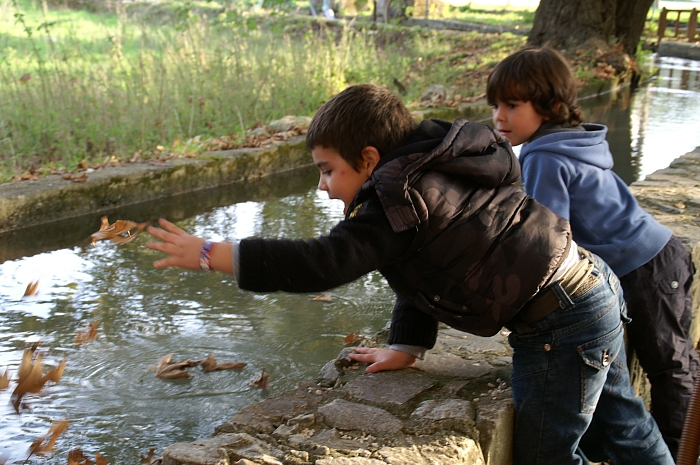 The taverna was wonderfully full of young couples, some with kids like these enjoying throwing autumn leaves into the fast-flowing river.