Seventh (heaven) photostop: Crete 2011-10-01 to ->. Page 11.

Saturday, Nov. 19, 2011 - Kalyves
First Jaska's team brought Merja Tuominen, an expert on Crete, to our house. Then Olle and Anna brought us a rarity in Crete - a bookself. Now our books and CD's don't have to lie on the floor :-) Olle also gave Hannu a perfect solution to cope with the problem of too tight plastic hangers for photographs: Put them in the oven for 2 minutes in 70°C! Perhaps Hannu's photos can now be hanged on the wall in the Dourakis Winery next Thursday when there is a concert.

Our dear Nikos...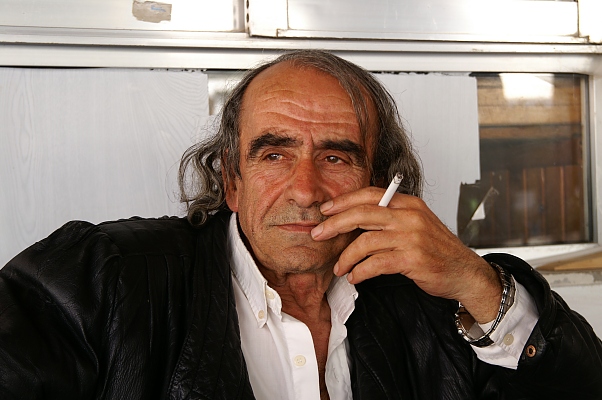 ...came over to eat the kotopoulo he had given us. With Kiti's seasoning and oven-treatment with onions + rice + Niko's wild asparagus, sparagia, the meal was perfect.
Later there was a most important football game on TV. All males in the kafeneion were shouting more loudly than the older men when they are speaking politics :-)
The photo of Nikos was taken in 2007, but he's the same endearing person today!