Third photostop: Innsbruck, Austria 2011-09-23 to 25
Two nights in Stefansbrücke, near Innsbruck,
the town where I had a great time skiing as a teen-ager.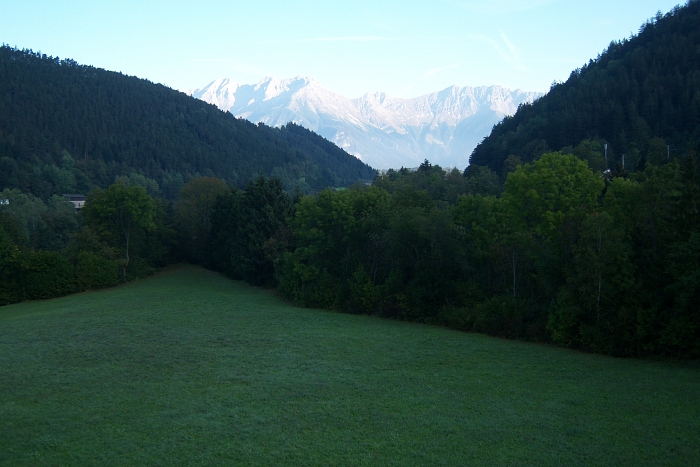 A view from the hotel Stefansbrücke.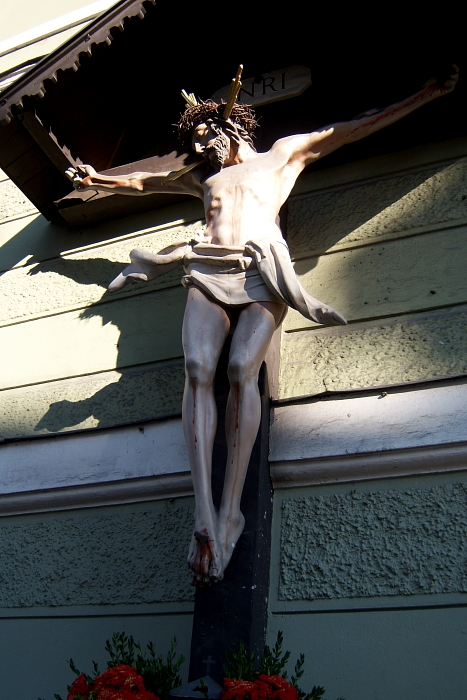 Downtown Christ in Innsbruck.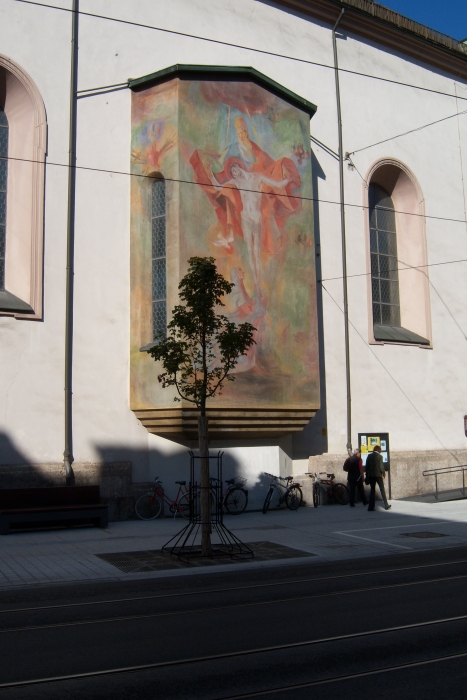 Another downtown Christ in Innsbruck.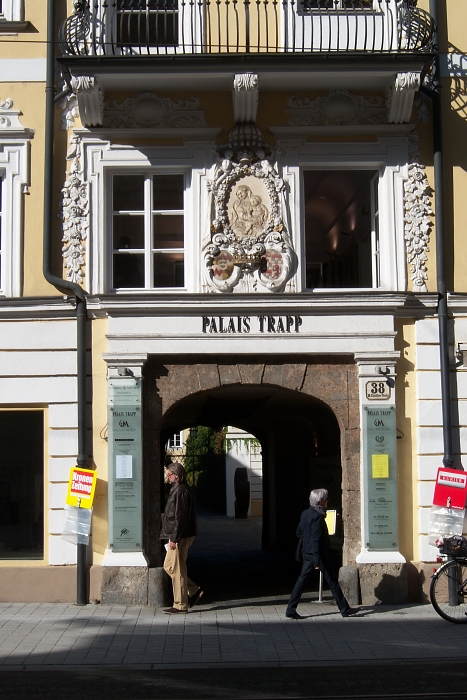 Do you remember the musical? It's all about this area!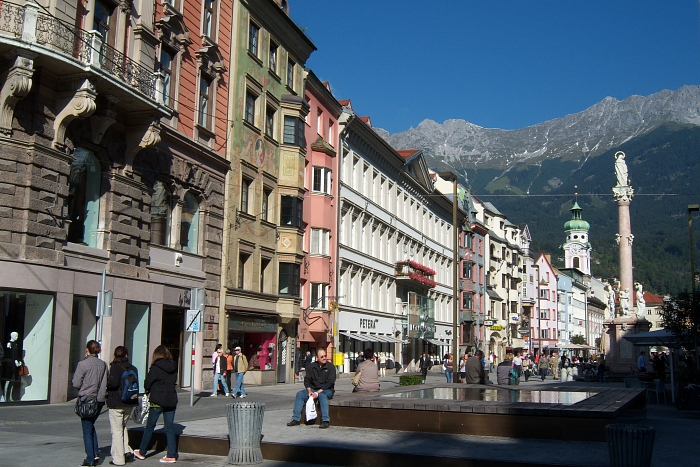 Towards old town in Innsbruck. The inevitable mountains in the background, always!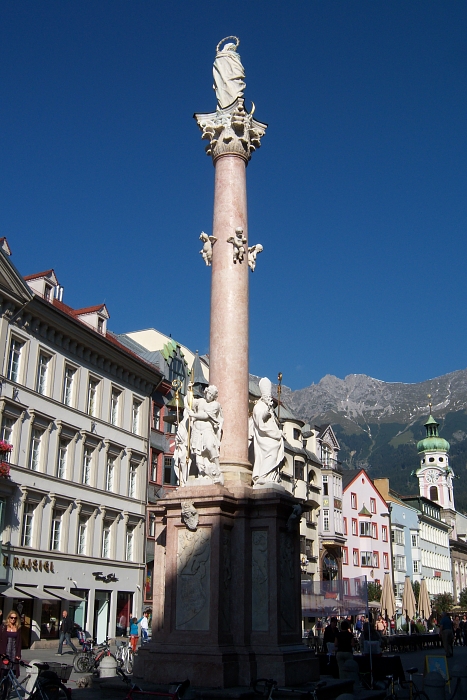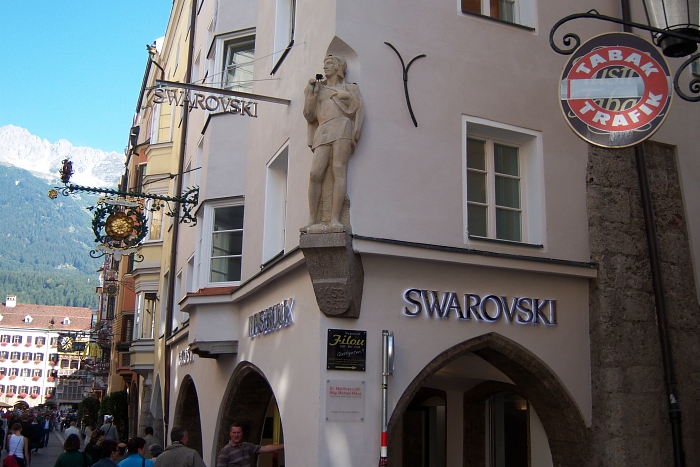 Swarovski! High class binoculars, and BLING-BLING! As you will see!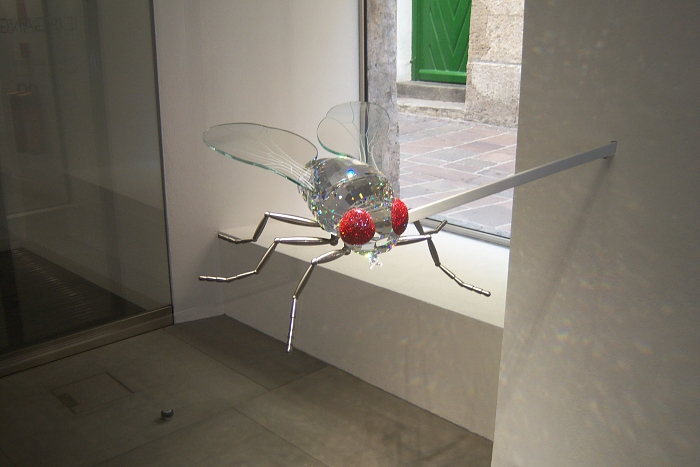 A Swarovski fly.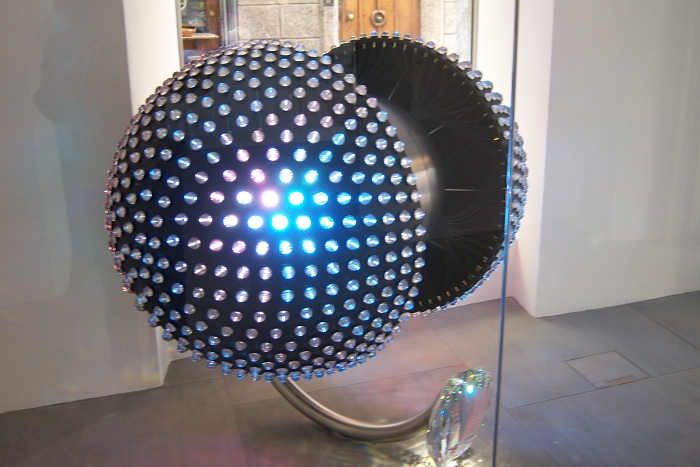 A Swarovski ball split in two.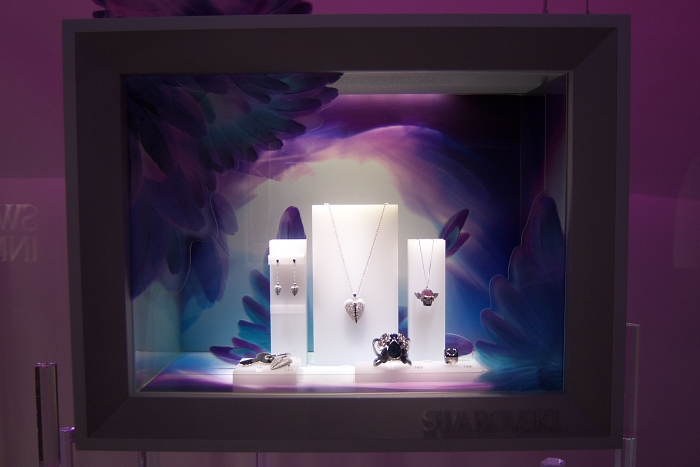 A set of Swarovski "jewellery".