Third photostop: Innsbruck, Austria 2011-09-23 to 25. Page 2.
Two nights in Stefansbrücke, near Innsbruck,
the town where I had a great time skiing as a teen-ager.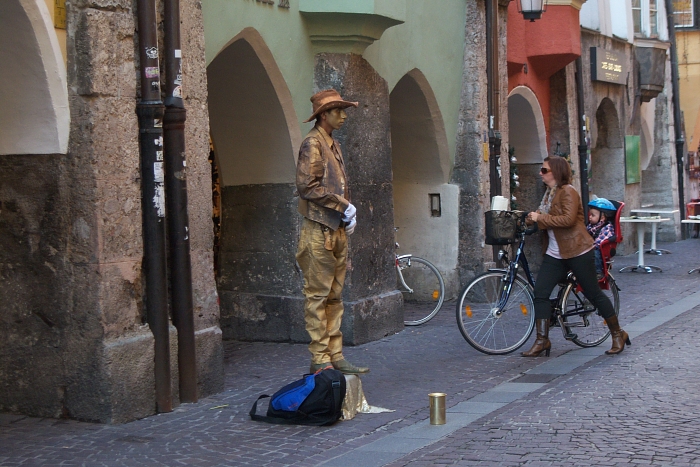 Old town in Innsbruck. This human statue seems to be unnoticed! And perhaps the backbag is a mismatch?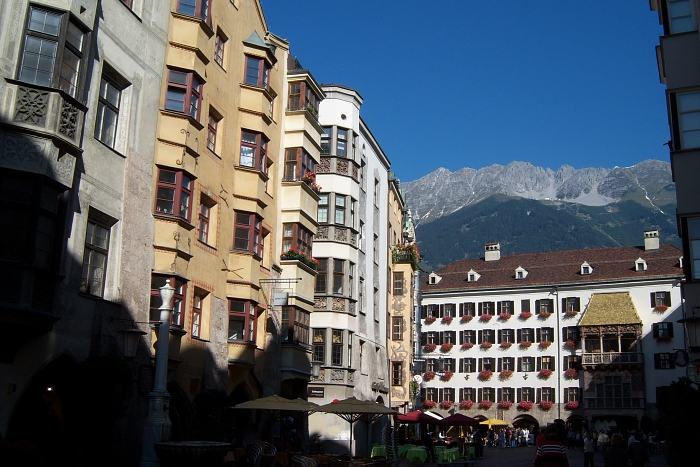 The far end of old town in Innsbruck. After that "only" the mountains!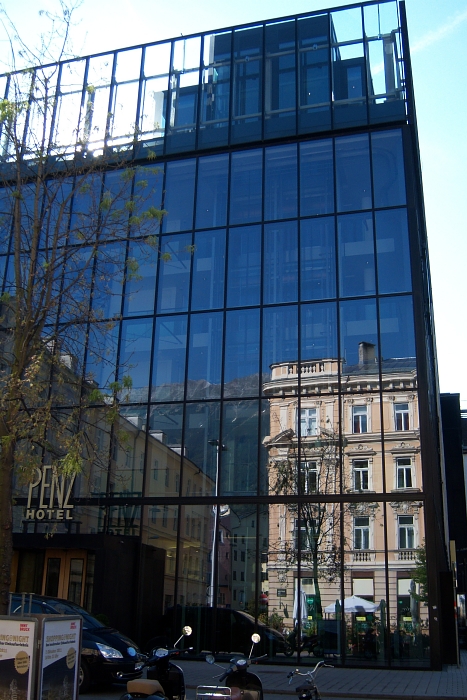 New and old at the edge of the old town.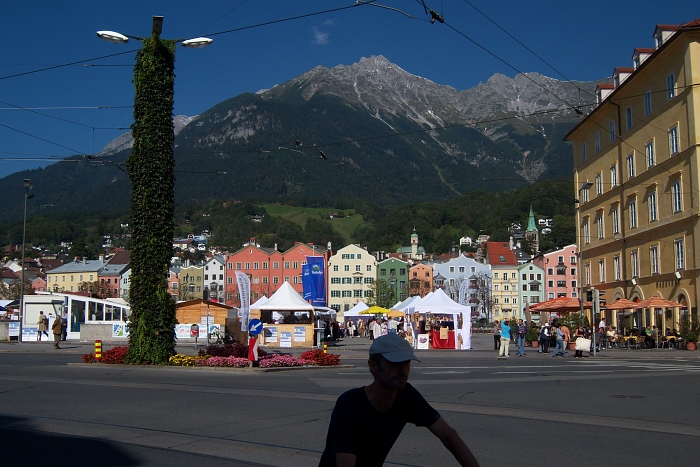 A view towards the market place.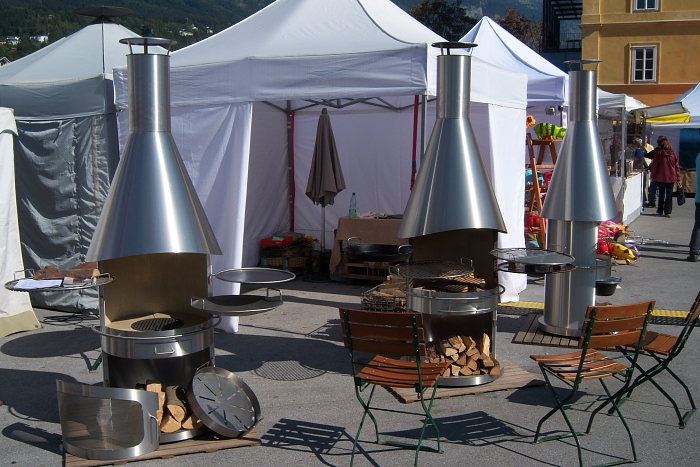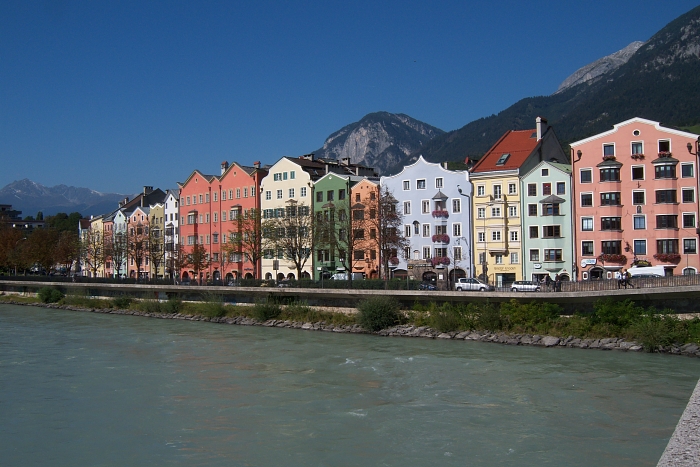 Modern Innsbruck in old style.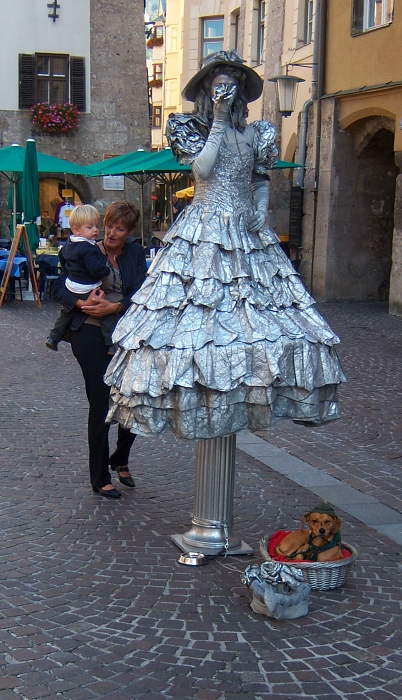 Another human statue. More noticed!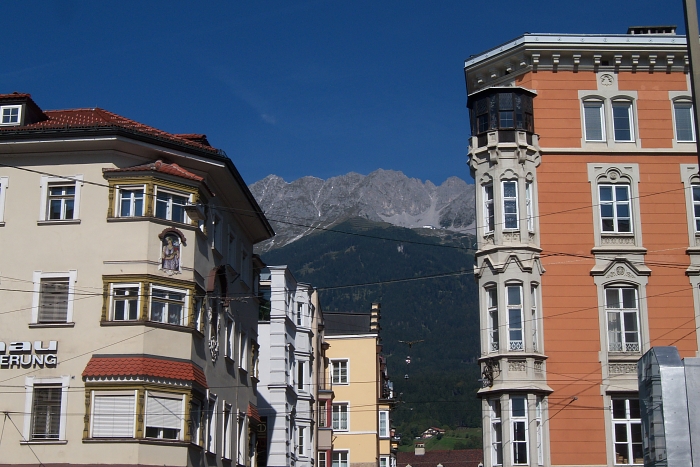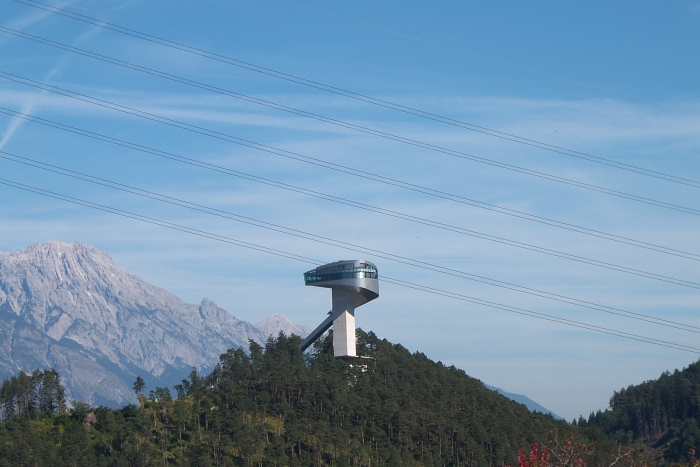 A great site for glorious memories to us Finns! The ski-jumping tower in Innsbruck!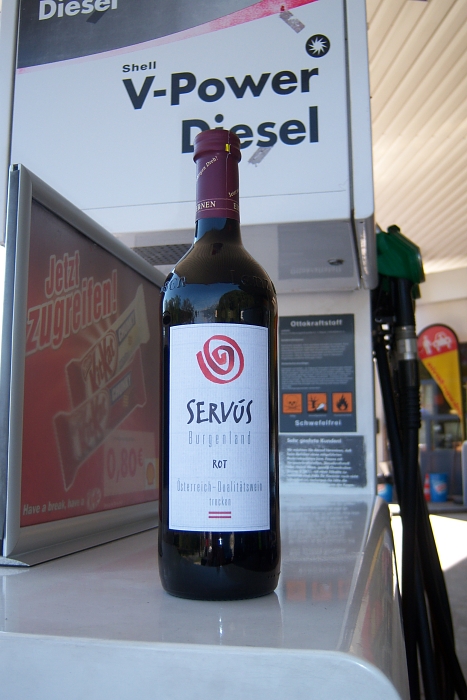 This is great! If you forgot to buy wine in town, you can always get it from the gas station!
I had a great time both in downtown Innsbruck and in the hotel higher up, in the lap of the mountains!