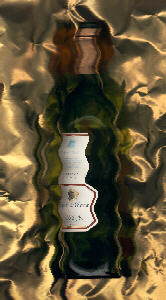 Marqués de Vitoria Crianza 1991
Rioja, Spain
52,90 FIM
The tempranillo "madness" goes on. The week was again exceptionally hot, but towards the end the evenings started to be cooler. My mind was looking for more powerful aromas within the same grape.
This moderately full-bodied and round wine that does not lack character started to rise in mental comparison. Fully full-bodied and oakened tempranillos had too "thick" a taste in these weathers.
In a light falling already from a low angle and getting slightly darker, but clearly before the dusk, this wine of Marqués de Vitoria has become worthy of it's crianza.