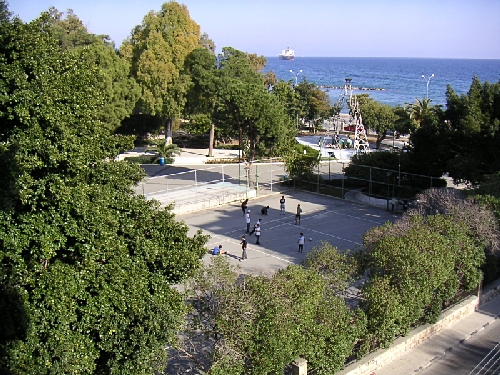 We landed on a balcony on Feb. 26, 2005, in Limassol, Cyprus.
Viewed Cypriots, Greeks, and Russians play football, or take part in the school's gymnastics. Interesting!
The park stretches left to a little, but interesting zoo. On the right - there is the Sea!!!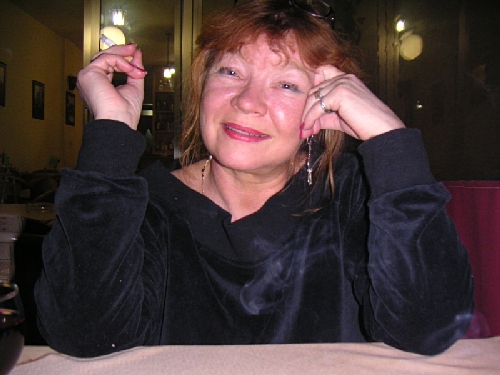 Revealing one enjoying a wait in a superb restaurant...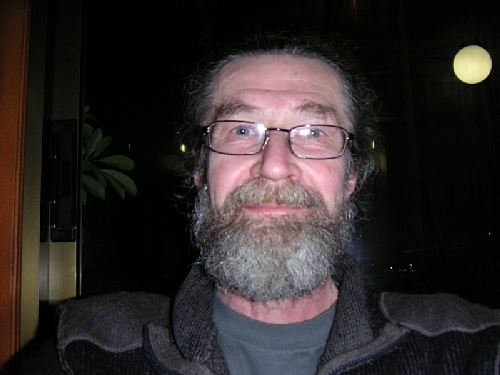 ...and the companion.
But we were a bit tired after a flight, so that day was short...