Seventh (heaven) photostop: Crete 2011-10-01 to ->. Page 8.

Tuesday, Nov. 15, 2011 - Kalyves
The gods of weather are teasing us with cloudy skies, wind and rain.
Our electric crystal ball doesn't seem to be able to tell us the time when ILIOS will wake up again from his prolonged slumber!
Outside temperature +11°C at 3 p.m.!
Nikos' kotopoulo had an other route, and may return tomorrow :) Nothing is quite certain in Crete :)
Especially if you want a returning phone call affirming something, like fixing a problem in the house!
Wednesday, Nov. 16,2011 - Kalyves
Lefka Ori with snow on higher peaks, as seen from our balcony. That's about the best ILIOS can do now at 2 p.m.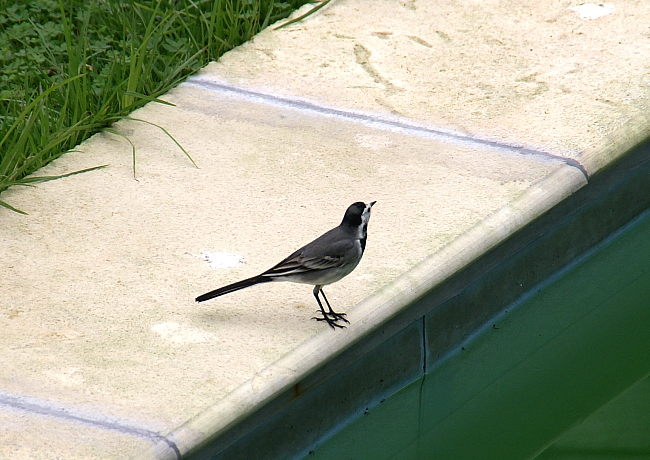 Seeing this bird in Finland is said to mean that the summer is almost beginning. So, seeing it now here is rather pleasant. We hope it's an omen of a change in weather!
P.S. Nikos' kotopoulo arrived today :)