Seventh (heaven) photostop: Crete 2011-10-01 to ->. Page 53.

SUNDAY Jan. 29 - Kalyves and Finland.

Hannu woke up realising that he's down with a nasty flu :-( An indoor day by necessity, not only because of the weather (see below).

Kiti seems to be getting over her flu :-)

Milli has had stomach problems :-( which we hope are subsiding :-)

After all this it was such a pleasure to receive an email from a good friend in Finland!

And with it came a most beautiful photo of a wintery morning in Finland. Thank you Esko!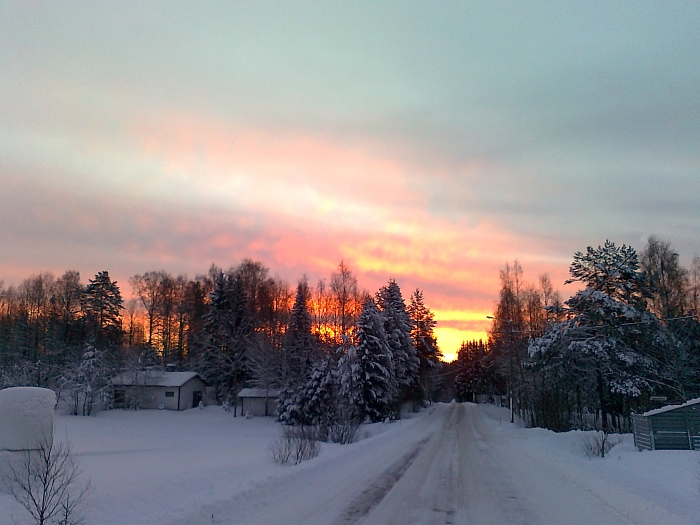 Photo © Esko Palonen
Esko's short email said all the essentials: "The morning at its best along the road to our cottage, -10°C, Jan. 28, at 8:30".
After seeing the photo we cannot deny that we miss Finland!
---
The weather aftercast for today and last night in Kalyves:
Rain, rain, rain!
Today's high +9.7°C. Last night's low +7°C.
After reading this aftercast you will admit that we have every reason to miss Finland!