Sixth photostop: Peloponnesos 2011-09-29 to 30. Page 2.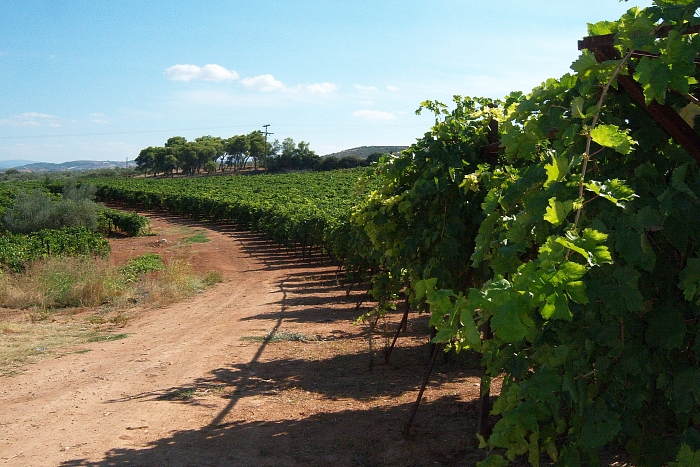 Approaching Nemea, the wineland!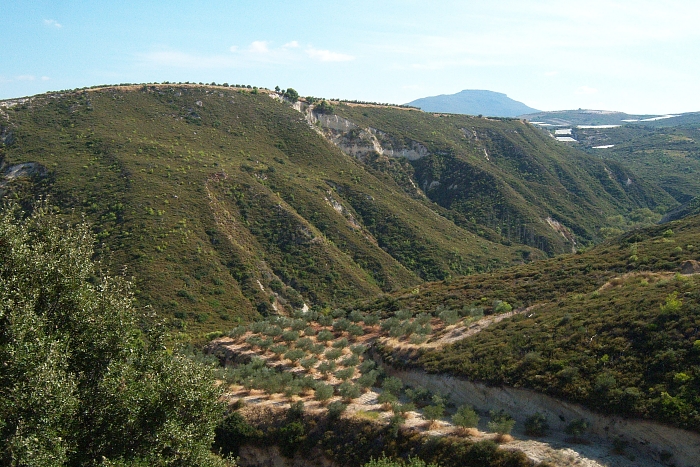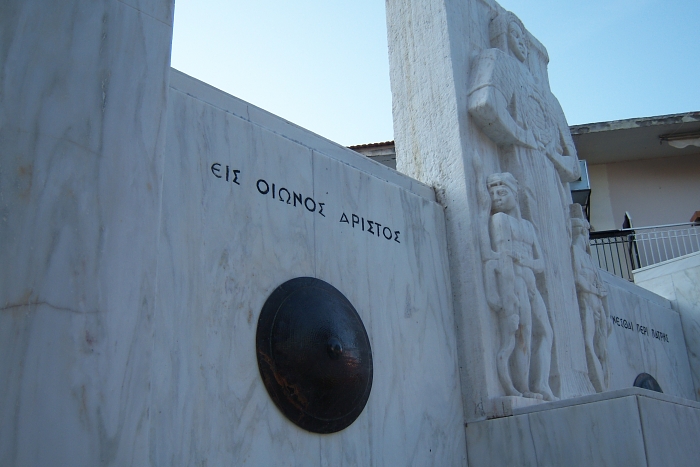 In Nemea. The statues to commemorate the victims of everal wars.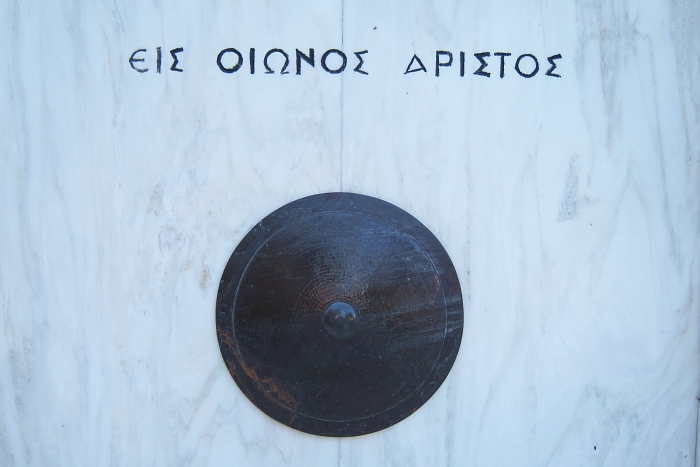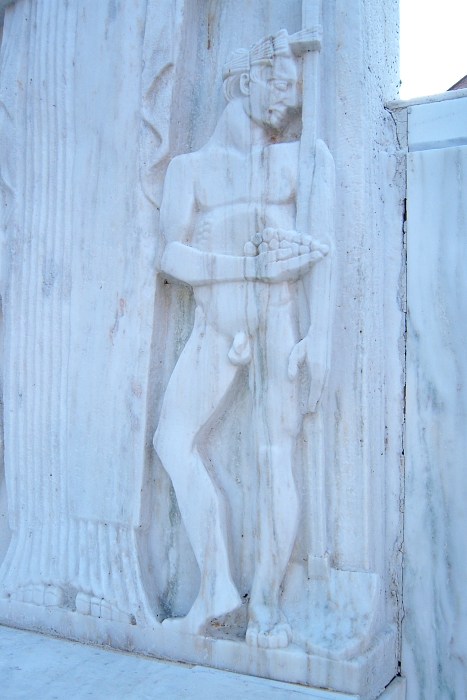 A street decoration in Nemea.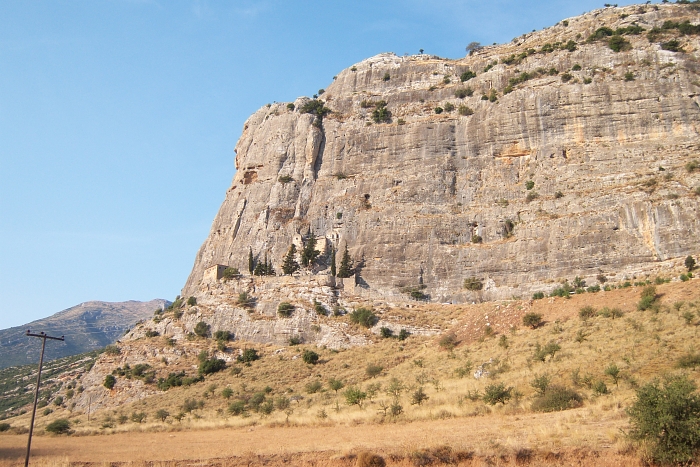 Outside of Nemea. On the way towards Piraeus.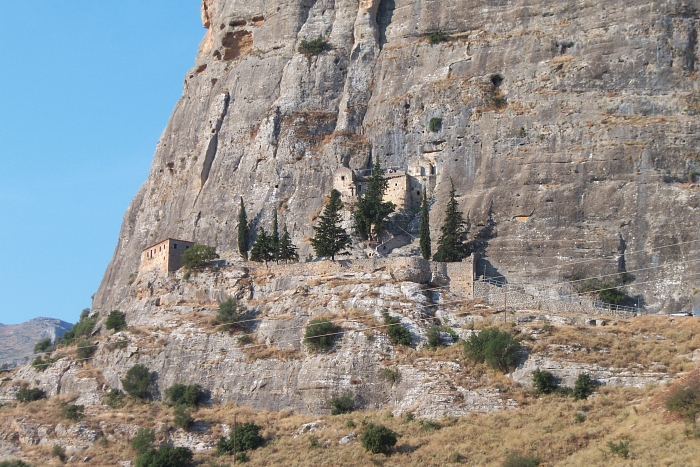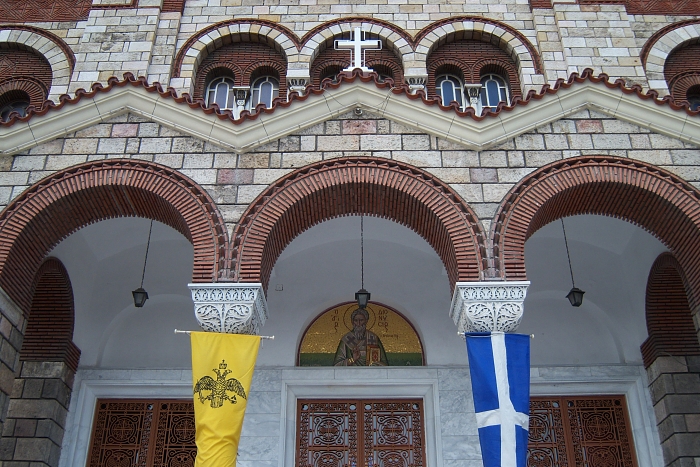 A church in the harbour in Piraeus.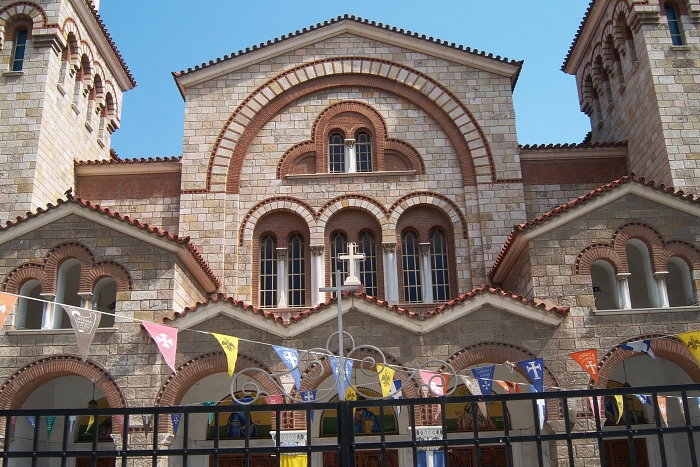 This is also Piraeus.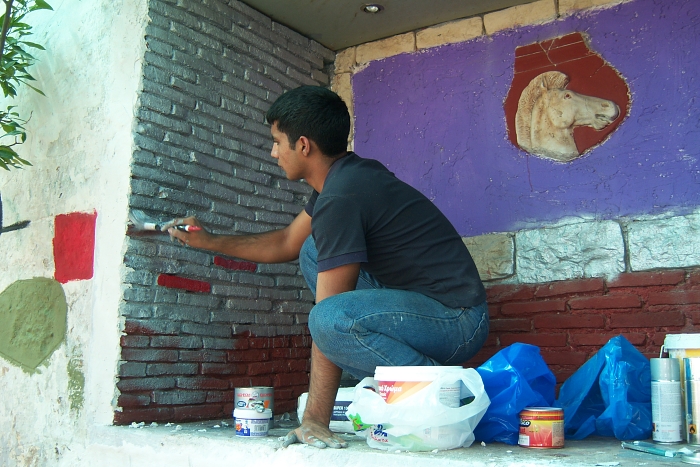 A boy painting the wall in a Piraeus restaurant that turned out to give me an everlasting memory.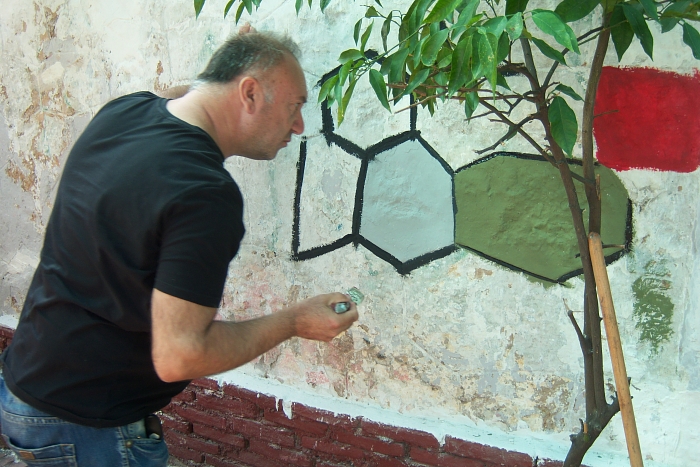 The owner of the restaurant, owner of huge houses in downtown Piraeus, owner of fruit and vegetable shops selling his products from his farms, a true millionaire, who thought that he knew me from somewhere. When I mentioned that ofcourse he did, because I'm Santa Claus, and a real one because from Finland, we had a most interesting discussion and a drive around Piraeus in his car. A genuinely rich man with an attitude I call anti-wahlroos ;) !!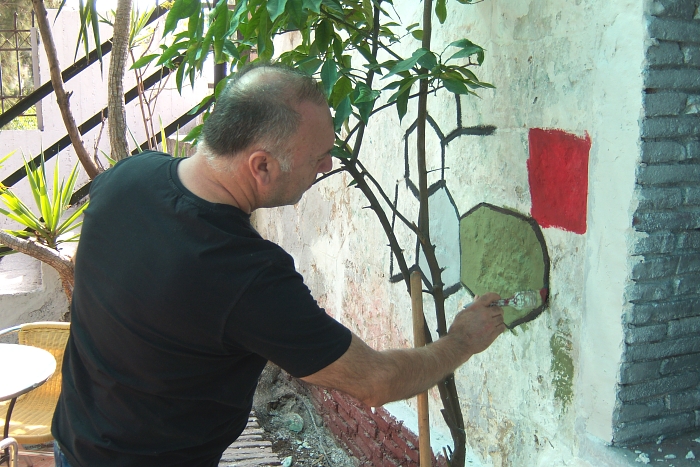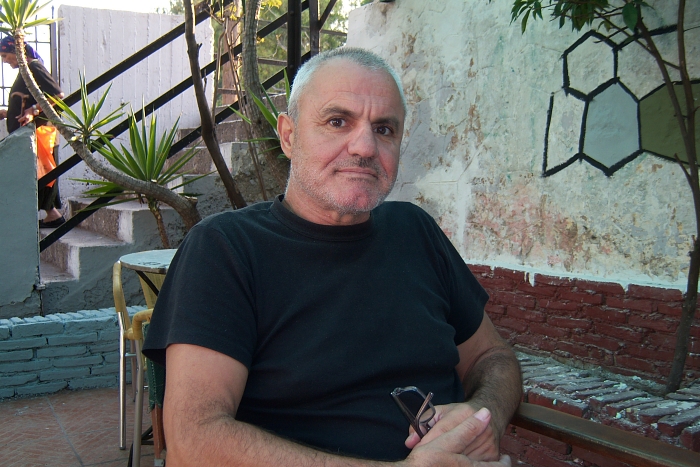 Another interesting person in the restaurant where I had ample time before the ship from Piraeus to Souda, Crete, was ready to sail. A very talkative man with an outlook I'd call zenist!