Seventh (heaven) photostop: Crete 2011-10-01 to ->. Page 6.

Nov. 11, 2011 - It was HIGH TIME to go to MATALA! This southern bay used to be inhabited by a large colony of hippies. Many of them lived in the caves by the sea, and ofcourse they started growing cannabis all over, even in the garden of the local church. The villagers are said to have been very friendly to the hippies, even to the point of defending them against the police after the authorities found those large plantations of cannabis. It has also been said that the villagers took a fancy on the plant - not because of wanting to make joints, but because the plant appealed to their eyes.

Nowadays Matala seems like a holiday resort, with a character, by the sea, but something of the old days still remain - as you will see.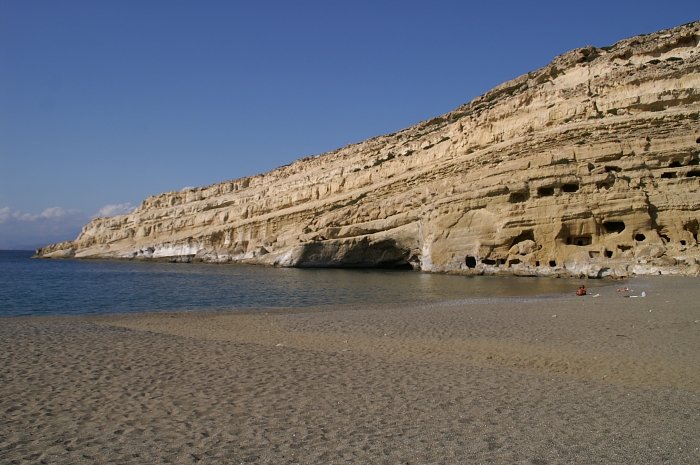 The cliff on one side of the Matala Bay.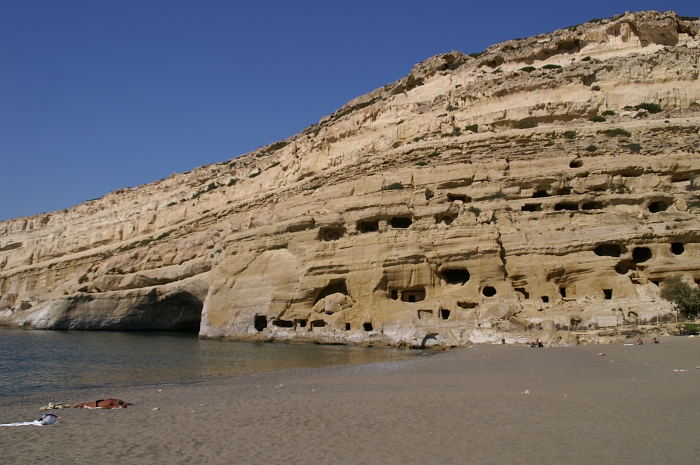 Getting just a bit closer to the caves where the hippies lived...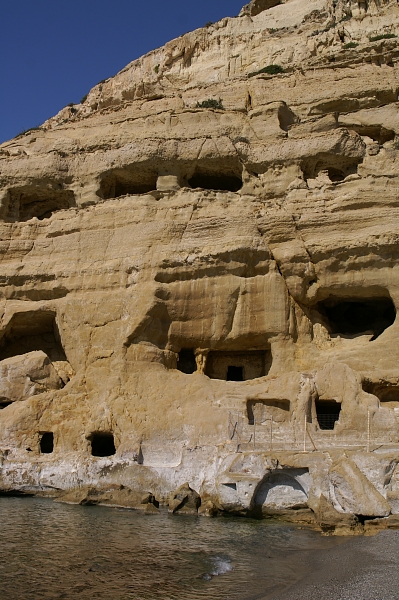 ...and even closer...
...and the closest one can get nowadays!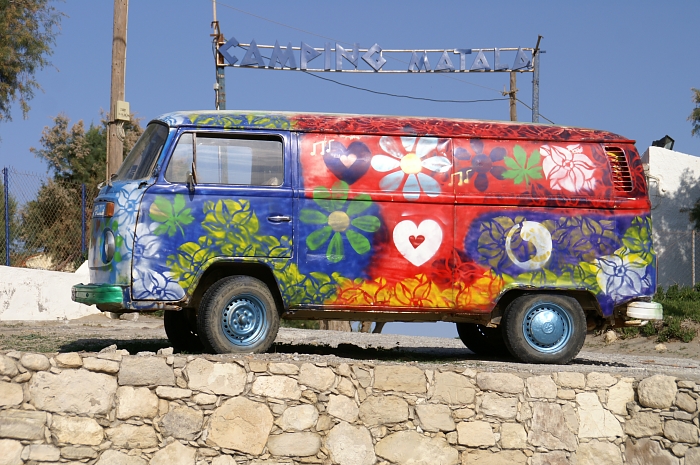 But when you see something like this, you can expect to see at least some remaining hippies...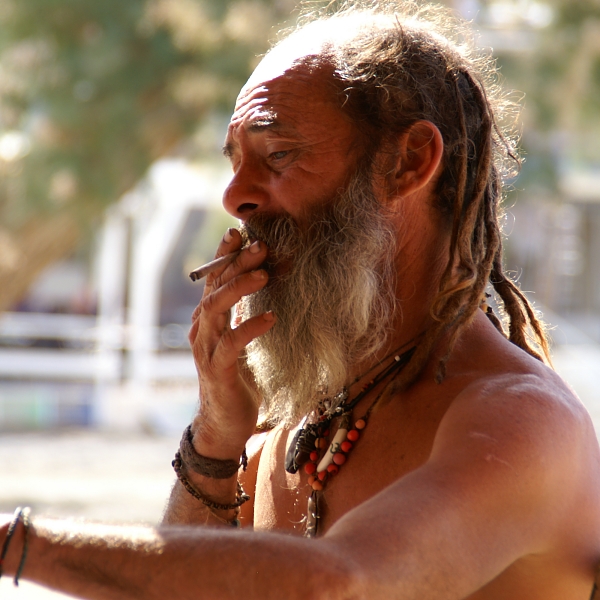 ...like this joyful French one lighting a "cigarette" :)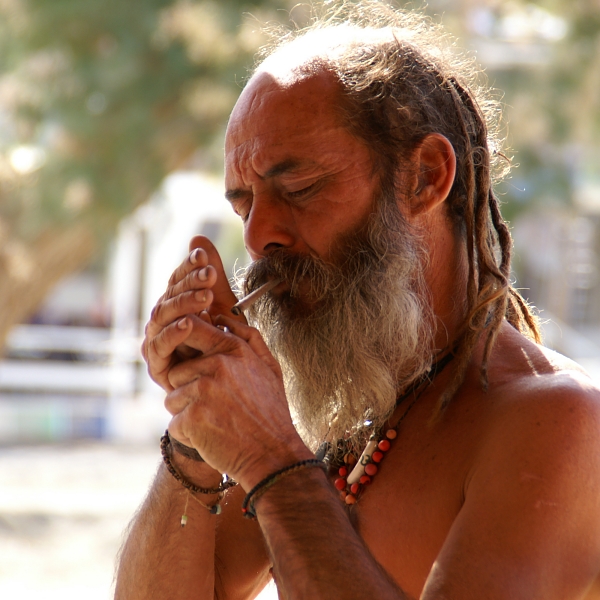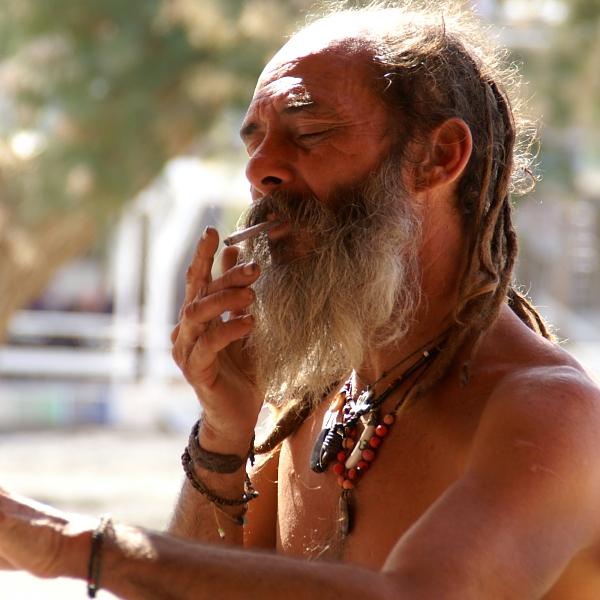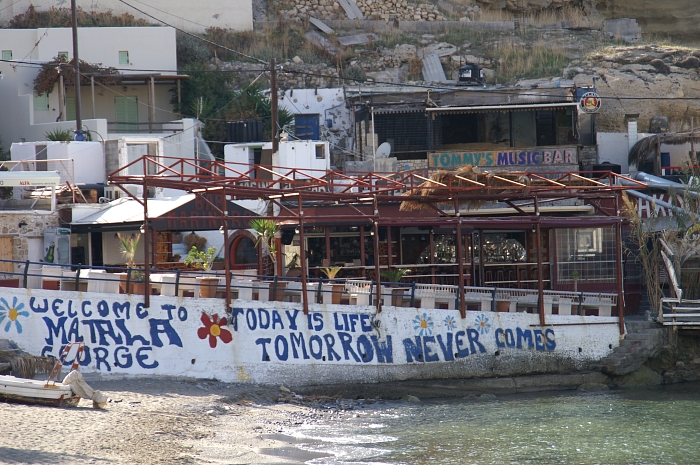 And, ofcourse, the everlasting motto of the hippies is painted on the other side of the bay!!!
On the whole an inspiring trip for an old hippie like Hannu :)