From Jan. 20-21, 2007 till next entry

Exceptionally warm weathers and a sunny, clear, blue sky have been ours now for 7 days in a row. It's been so warm that walking uphill the few hundreds of meters from our abode to the cliff seemed much, much longer.
The cliff offers an excellent view over our Kalyves, and one can take two steep paths down to enter the village.




From the cliff you can look to the left and see Akrotiri across the Souda bay.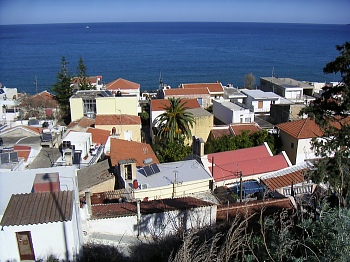 Or you can look straight ahead to the vast open sea.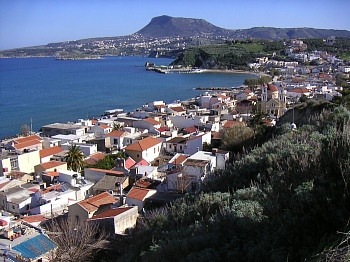 And if you look to the right, you'll see the rest of the village with mount Drapanokefala looming in the background


---

Our dear Nikos helped us to contact Jannis who sold us a load of firewood. It was a nice excercise to empty 500 kilos of heavy olive tree chunks from Jannis' pick-up by tossing them up to our patio.

With these weathers buying firewood may sound crazy, but the nights are chilly, winter with rains will come some day, and it's always a pleasure to have logs burning in the fireplace.

[ If you see only this frame, click here to see the complete diary ]