From Dec. 1, 2006 till next entry

A dinner in Chania. In a restaurant in an alley with a pediatrician's office on the opposite side.
Very tasty lambchops needing only a bit more herbs, spices, and salt to be called excellent. And finally, to Hannu's taste, rice in a Cretan restaurant to accompany another study in lambchoppology.
On the green side: a rich bowl of fresh, tasty lettuce. And on the red side: miso kilo kokkino krasi.

Two Scandinavian heart-broken females getting more and more drunk by a table close to ours.

Otherwise a very cozy and quiet restaurant.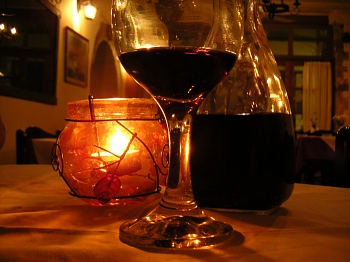 The close view in the restaurant opposite the pediatrician's office - with a glass filled from the miso kilo kokkino krasi.

After leaving the restaurant we noticed that a nearby wine-shop had some specimens of Chateau Carras. Those wines we just can not resist - for very personal reasons. Thassos was our first trip together to Greece. And there we had the joy to enjoy the very last bottle of Chateu Carras from the cellar of a restaurant - brought especially to us from a deep cellar below the restaurant. Such moments one simply does not forget.


---


Dec. 2, 2006
A short walk to capture some night-views on a Saturday in Klayves.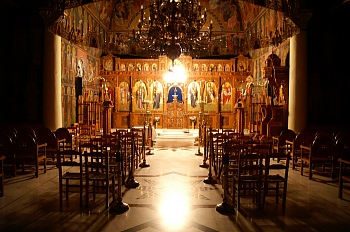 Not too crowded, but very peaceful inside the Paraskevi church.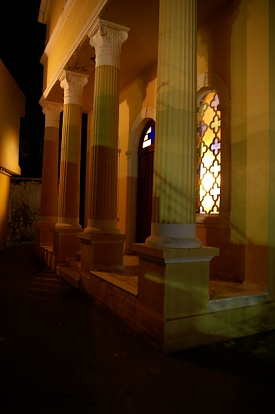 The North side of the church in the night-light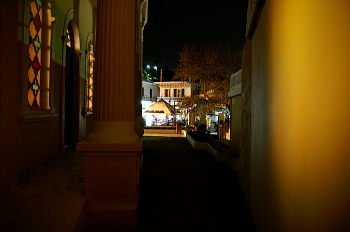 A view from the church to the village square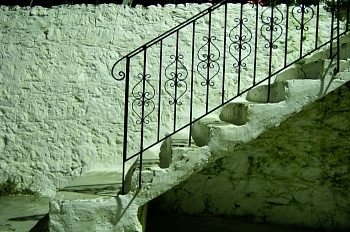 On the way back to our abode we always pass these steps...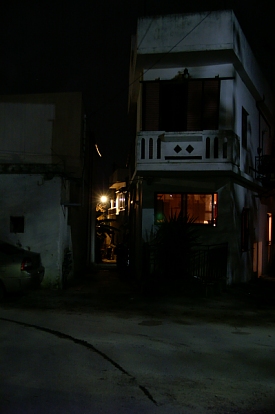 ...and this house.

Mostly an evening in the abode. The fireplace is doing its job, AND another real find from Chania is giving us great pleasure: Maria Farantouri's latest CD, Mosaic.

[ If you see only this frame, click here to see the complete diary ]