From Oct. 21, 2006 till next entry

From now on we'll try to start each new entry to this diary with a picture revealing a bit of the house we live in with our furry guardians.
This is the first revelation...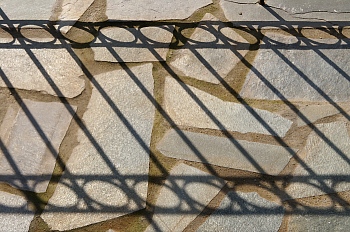 On Friday, Oct. 20, Kiti's brother, Jukka, flew over here from Finland for a week. The plane was late by about 6 hourrs, but in return he brought in a very pleasant thing: warm and sunny, even hot, weather - meaning daily swims for him and us in the Mediterranean, and temperatures around 25C.

On Saturday, Oct. 21, Jukka and we visited (once again during our stays in Crete) the old Venetian harbour of Chania...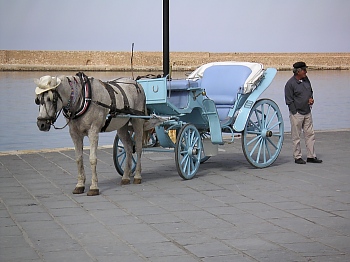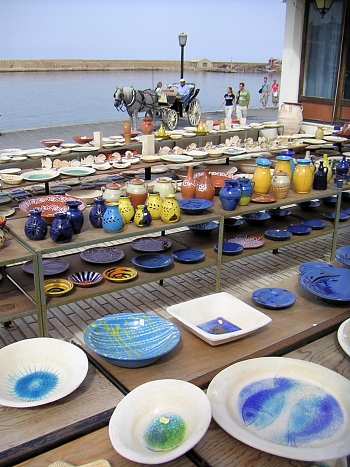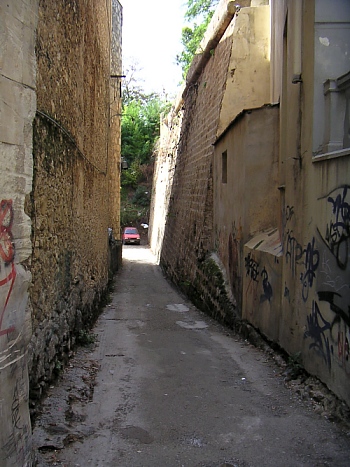 ...and somewhere there we had parked our car... Parking in Chania is again a new branch of science we are getting to master step by step.

The smaller one of our hairy guardians, Milli, made us proud today in the evening.
We live beside olive and orange orchards, and other plantations, so ofcourse there are rodents nearby. A rat happened to make the mistake of coming onto our patio. Our Milli seemed faster than lightning in catching it by the neck, not even biting the poor rat, but just shaking it so that its neck was broken - and that was the end of the rodent invasion. And like a true hunter, Milli let the rat drop from her jaws at Hannu's command. We might call that episode a 100% success in proving that our otherwise timid little dachshund has some surprises in her pockets - besides the barks and growls that would make you believe she is at least four times her size.

On Wednesday, Oct. 25, Lassi & Silja sailed here from Pireus for a fortnight, arriving at a nerve-wrecking early hour in the morning - but being dearly welcomed. We all hope they brought in a continuation of the luxury of warmth in October.

Also on Oct. 25 Nikos had been to his farm, garden, and brought a huge bag of fresh grapefruit - for us to enjoy.

On Oct. 27 Jukka flew back to Helsinki after an enjoyable vacation of sun and swimming in Kalyves.

[ If you see only this frame, click here to see the complete diary ]